Video Fact: European Belarus Pickets In Minsk City Center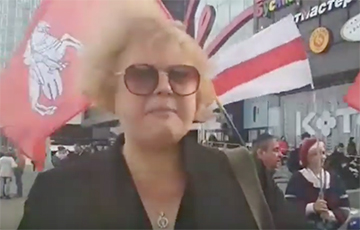 Collection of signatures under national and European flags takes place every day in different cities.
The parliamentary campaign has been going on in the country for over a week now. Pickets of "European Belarus" are held in Minsk, Brest, Svetlahorsk, Vitsebsk, Slonim, Mozyr, Vorsha, Babruisk and Maladzechna, the press service of the civil campaign reports.
You will find pickets of "European Belarus" under flags with Pahonia and symbols of the European Union. Signatures can only be made by residents of the district, in which candidates are nominated. You can always specify where and when you can sign for a candidate nominated in your district. Do not forget your passport.