U.S. And Belarus Return Ambassadors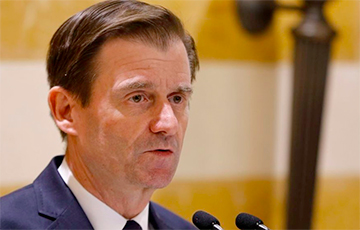 Deputy Secretary of State David Hale said that the U.S. supports the sovereignty of Belarus.
The U.S. and Belarus have decided to restore the diplomatic missions at the ambassadorial level. This was stated today by U.S. Deputy Secretary of State for Political Affairs David Hale at a meeting with Lukashenka, BelTA informs.
"I would like to convey my greetings from the Secretary of State, who asked me to come and be present at an important historical moment in our bilateral relations. After our meeting, we will make an announcement that we will exchange ambassadors after so many years without ambassadors," - David Hale said.
"We agree with you that the situation is unnatural and abnormal. And we're glad that this chapter ends. We are closing this chapter due to the steps that your country and you have taken. We also note the vision that you have adopted - a greater diversity in both internal affairs and relations with the outside world. We strongly support this vision and will do our best to help you along this path," - the U.S. Deputy Secretary of State stressed.
He noted that the U.S. is not doing this to compete with any other country, but only to realize the full potential of bilateral relations. "And also because we care very much about this region and we are very attentive to security threats. We also strongly support the sovereignty and independence of Belarus".