Zaika: This Is Repeat Of Story With Car Allegedly Gifted By Elon Musk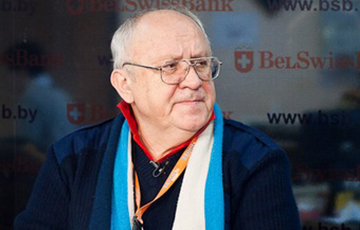 The economist is speaking about the "integration" of Belarus and Russia.
The leak of information on the agreements between Belarus and Russia, including steps to unite the economies of the two countries, made a lot of noise, writes Soliodarity.
Famous economist, Head of the 'Strategy' Analytical Center Leanid Zaika, explained in a recent issue of Primus how Belarusian officials plan to fulfill their promises. He also gave some "harmful" tips that will help slow down any integration:
- In order to gently object to all this stupidity, we can do the following. Let's start small. For example, refuse roaming for a mobile network ... So that since January 1, conversations will be free. Everyone, communicate with the Russians as much as you like.
Or this one - we will cancel special insurance for motor vehicles that enter Russia. Let's try this first, then move to something global. And you will see how they will immediately start freaking out. They can't do even these simple things!
To cancel roaming, it will take two years. And to cancel the insurance - three years. And after that we will be able to say: well, you know, the unified Tax Code - this is a minimum of 20 years ... Therefore, let's not touch it yet, it doesn't work out for you - do not meddle.
The economist gave an illustrative example of how the Belarusian authorities negotiated with international lenders, persistently, for a long time.
- My colleagues from the World Bank told me how they signed the memorandum with Belarus. They signed different documents, all the positive things were there ... And when they arrived, the officials, the Ministry of Finance, the government simply sat and said that they had already done all this. But actually they did nothing.
I think this is a repeat of the story with the car allegedly gifted by Elon Musk. This news has only one purpose - to make Belarusian journalists, democrats and oppositionists worry. And if you look from the point of view of professionals, then all these agreements should not be taken seriously," the economist believes.