Photo: Homel Native Picketing Near Putin Administration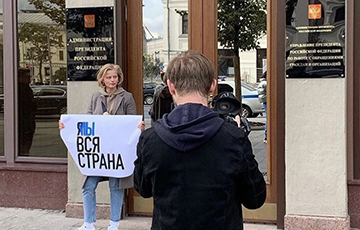 Aliaksandra Bortich supported Pavel Ustsinau.
Actress Aliaksandra Bortich went to the center of Moscow with a poster in support of her colleague - Pavel Ustsinau, who was sent to jail for 3.5 years after being detained at the protest on August 3, Salidarnasts writes.
Thus, the Belarusian has joined the flash mob, whose participants urge the authorities to release the defendant in the "Moscow case." Dozens of famous actors wrote on this topic on social networks, as well as published video messages to the authorities. Including Julia Perasild, Aliaksandr Pal, Yauhen Tsyhanou, Pavel Dseravianka and Aliaksandr Stychkin.
On September 18th , Aliaksandra Bortsich, in her turn, came to a single picket to the Presidential Administration of the Russian Federation with a poster "I am - We Are The Whole Country".
In total, hundreds of people took part in the action. Those willing to support Ustinov queued up for a single picket to express their indignation over the sentence.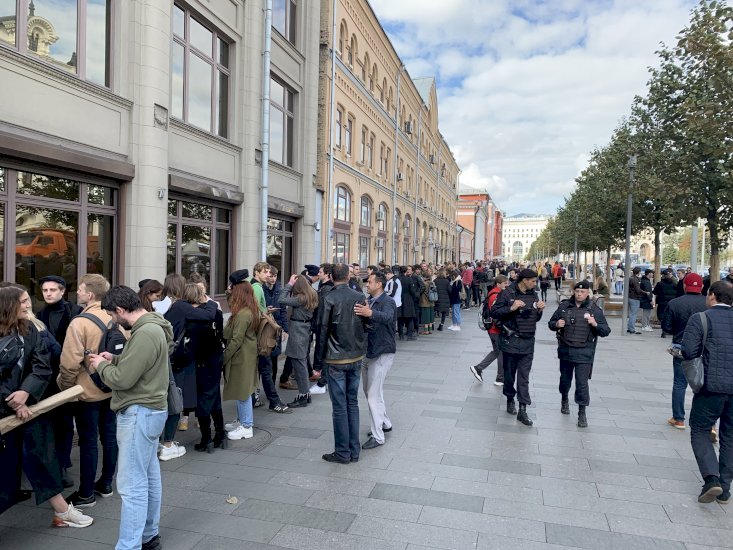 Most of them are actors, directors, playwrights.
Born in Рomel, she moved to Russia long ago, where she is building a successful career as an actor. In 2016, she appeared in front of the audience in the character of Rogneda, in 2017, regained 20 kg for the sake of her role in the movie I'm Slimming, and in 2018 she returned to her former shape. Last year Bortsich was named "Woman of the Year" by Glamour magazine.