Minsker: We Are Left Without Hot Water, Gas
5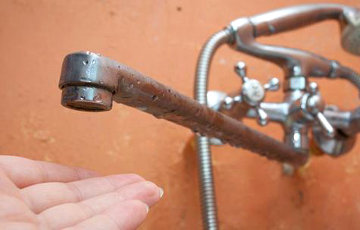 Autumn has caught "Mingazov" unitary enterprise unawares.
The reader wrote about this to the editorial board of the Charter97.org news website:
- Autumn has come to Minsk unexpectedly in September, and immediately there were problems with gas supply. In the private sector in the area of the National Library, gas boilers are massively shut off, as the pressure in the networks has dropped below the minimum allowable for boilers.
Even in gas stoves, the flame is extinguished. Due to the fact that not all cookers have a system of protection against flame extinction, when, due to the low pressure in the system, the flame disappears, the gas continues to go through the burners! I want to note that the reason is not a gas pipeline accident.
According to the UE "Mingazov" reaction, such a pressure loss in gas networks when the temperature drops to +15 Cº was a big surprise for them. At first they promised to raise the pressure in 2-3 hours. Then they promised to rectify the situation in a day. Now they said that it is necessary to endure the lack of hot water and the dangerous operation of the gas stove for some indefinite period.
They are hiding the reasons for the pressure lowering!
One of the employees is talking about connecting new consumers. Someone claims that the planned reconstruction of the gas distribution station was delayed, and the available capacities can not withstand the load, even at +15 Cº.
As a result, we see that even in Minsk "Mingazov" was not prepared for the autumn-winter season. When the temperature dropped to only +15 Cº, the enterprise left the inhabitants without hot water and with abnormal operation of gas stoves with a possible explosion hazard. The residents were not even warned of the danger. What will happen when the temperature drops to -15 Cº?
Now the temperature has dropped to +8 Cº, +2 Cº is expected at night and "Mingazov" still has not repaired its equipment. They refuse to talk about the reasons for the lack of gas.
On TV, we see only the information that there will be problems with gas in Ukraine, and that there is already a problem right now in Minsk - not a word.