"Why Is This Circus With Oil Pipeline Repair Then?"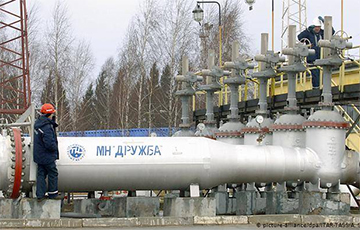 The situation is at a dead end for Lukashenka.
The Typical Belarus Telegram-channel reports on the dead-end situation, in which the country and the authorities have driven.
"The repair of the Druzhba oil pipeline is the extremity, which demonstrates to Moscow the weakness of Minsk in search of alternative sources of oil products supply. After all, if you can find or have already found an alternative to Russian oil, why is this circus with repairs then?
But apparently, there is no alternative or it will be very expensive. The Poles have stated that they have no technical possibility to pump oil through the pipeline, and Azerbaijan will supply oil at market prices, in general the situation is a dead end for Lukashenka.
If you do not manage to build "fraternal" relations between the countries, maybe you should switch to market relations and stop remembering grandfathers who were sitting in the same trenches?
But it won't be easy to switch, either. The economy of the country "uses the needle" of cheap Russian oil products. And it will not be possible to change it in a moment.
Lukashenka has no more leverage to solve the oil issue, and his last hope is to hide his opponent by blocking the pipe. It used to work, and it's going to work now, he thinks.
But Moscow is determined, and if this cat-and-mouse game drags on, our country has not many resources. We only have enough oil until the end of January".