American Writers Supported Uladzimir Arlou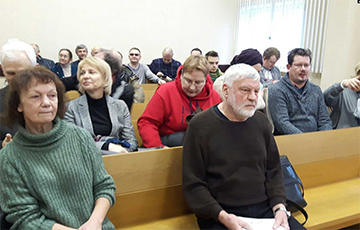 Freedom of expression and assembly are fundamental human rights.
The PEN America writers' organization believes that the fine for the Belarusian writer Uladzimir Arlou for reading his essay "Independence means ..." during the protest in Minsk is a violation of the rights to freedom of assembly and freedom of speech, Radio Svaboda reports.
"The Belarusian authorities have already made it almost impossible for people to participate in peaceful public protests, - Polina Kovaleva, head of the Eurasian sector of PEN America, said. - Now they are punishing people for reading their works publicly. Freedom of expression and assembly are basic human rights, without which there can be no significant public dialogue and discussion. This attempt to silence the voice of a famous writer is a particularly brutal violation of these rights. PEN America joins the call of the Belarusian PEN Center to drop all the charges against Uladzimir Arlou immediately".
We remind that Uladzimir Arlou was fined 20 basic units (Br540) for his involvement in a rally in defense of the independence of Belarus on January 8.