Belarus Bought Oil Parcel In Norway
81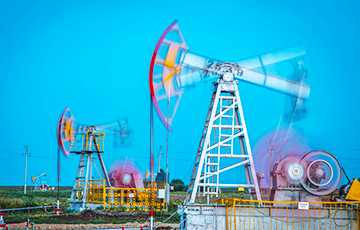 It will cost much more for the refineries than the import through pipelines.
The Belarusian Oil Company (BOC) bought a parcel of Norwegian oil from Johan Sverdrup with delivery to the Lithuanian port of Klaipeda on January 22, Reuters reports with reference to Belnautakhim.
"We are waiting for this delivery, and then we will continue negotiations," - a representative of the concern said to Reuters.
The oil will be delivered to the Navapolatsk refinery by rail.
As Belnautakhim reported to RIA Novosti, the batch is 80 thousand tons.
According to the assessment of the source in the port, the oil delivery from Klaipeda to the Navapolatsk refinery will cost Minsk much more than the import by pipelines - the transshipment and transportation to the plant by rail will cost over $20 per ton.
The French Total could have been the seller of the product, Reuters' sources believe.
The deliveries of the Johan Sverdrup oil to the market began in the autumn of 2019 after the launch of the same name field on the Norwegian shelf. The brand is a competitor to Urals in the European market, as it has very close quality characteristics.
Earlier it was reported that Klaipedos nafta was ready to transship oil for Belarus.
Klaipedos nafta representative Orinta Brakauskaite confirmed to BNS that a request had been received from the Belarusian monopoly of oil products export, "Belarusian Oil Company" (BOC). It exports products of the main Belarusian refineries - the Mazyr oil refinery and the Naftan oil refinery in Navapolatsk.
Klaipedos Nafta claims it can transship up to 3 million tons of oil. Last year Belarus imported about 18 million tons of oil from Russia.
We remind that since January 1, 2020, Russian oil companies have stopped supplying Urals oil to Belarusian refineries. Against this background, Minsk has stopped exporting oil products for fear of fuel shortages in the domestic market.