Lukashenka: If, God Forbid, Times Are Hard, We Will Need Komsomol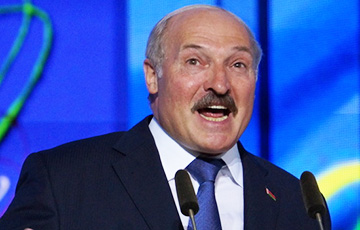 The dictator spoke of "hard times" again.
Aliaksandr Lukashenka spoke about the role of the Federation of Trade Unions of Belarus in political campaigns. On Monday, the head of state met with its chairman Mikhail Arda.
"The basis is formed by people who work, work, rather than get engaged in rabble-rousing, lingering along clean and cozy Minsk streets," - the press service quotes Lukashenka.
The FTU congress is scheduled for late February 2020, and Lukashenka instructed the government and its administration to get involved in its preparation so that it would be held "with dignity, beautifully". "After today's conversation, they will start accusing the unions that they have already become a party and almost play a major role in the political process," - Lukashenka said to Arda.
"If, God forbid, there are hard times, we will need both trade unions and Komsomol (in the old words) - our youth organization, all our organizations will be involved, - Lukashenka continued. - God save us all from these difficult times, of course".