Oil From Poland? Warsaw Distrusts Lukashenka
Ruslan Shoshyn, Belsat
24.01.2020, 16:53

4,160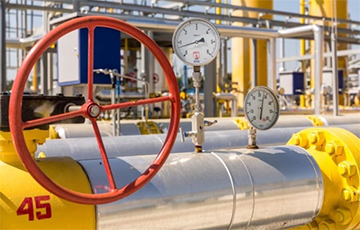 The official authorities in Warsaw gave no reaction to the statements of the Belarusian ruler.
The Gdansk oil port may be one of the alternative sources of oil supplies to Belarus. Everything, however, depends on the political will of Minsk.
Back in October last year, when the "third oil war" started between Minsk and Moscow, I began to search in Belarus for an answer to the question: where is Lukashenka going to buy oil, if he does not finally agree with the Russian Federation? From Belneftekhim I was sent to Gomeltransneft - they say, "they are engaged in the transportation" of raw materials. So I went to the deputy head and chief engineer of the enterprise Andrei Verigo. He explained to me that alternative directions are being "elaborated" and most importantly: oil can be delivered to Belarus by reverse from Poland via the Druzhba oil pipeline!
"They returned the dirty oil by reverse somehow," Verigo told me.
Then I was surprised by the sincerity of one of the leaders of a large state-owned enterprise, which almost bluntly stated that the operation to return dirty oil from Poland through Belarus to Russia (May 2019) was actually a special test for Minsk, during which it was found out that oil could go in the opposite direction. Moreover, Verigo admitted that if the Polish side "will carry out certain technical work", the import of oil from the Gdansk oil port to Belarus will be possible even tomorrow.
It was not hard to guess that the information war between Minsk and Moscow had already begun. Lukashenka began to threaten to take away Druzhba from Russia, through which, they say, oil from the Polish Gdansk will float to Mazyr and Navapolatsk. The official authorities in Warsaw gave no reaction to the statements of the Belarusian ruler. No wonder. Everything is like in a popular Polish proverb: "If you don't know what's the matter, it's money." Verigo did not tell the whole truth. Technically, there are opportunities, but Poland itself buys Russian oil, which, through the Belarusian part of Druzhba, gets to the Adamovo border point, and from there part of it goes to oil refineries in Płock and Gdansk.
Last year, about half of Poland's imported oil came from Russia. In addition, the Polish operator PERN has contracts for the transportation of the Russian oil to Germany (Schwedt i Leuna). Thus, the pipeline is not empty, it makes money 24/7. Therefore, from a purely commercial point of view, it is not profitable for Poland to redirect oil through Druzhba to Belarus. At least this is how I understood PERN's response to my request that I sent last week.
"The current technical infrastructure of the Druzhba pipeline makes it impossible to transfer oil from the base in Adamovo eastward while maintaining continuity of supply for current PERN customers, with whom an agreement exists in the field of oil transportation to refineries," the Polish operator said.
Regardless of the way oil would travel from Gdansk to Belarus (by pipeline or rail), its cost will depend, among other things, on the long-term contract. It is one thing to buy Norwegian oil once through Klaipeda, and quite another to sign an annual contract with an external company for the delivery of Norwegian (or Saudi) oil to Gdansk. It all depends on economic feasibility and political will of Minsk.
- So far, this will is not visible. It seems that this is a game between Lukashenka and Putin, as a result of which the head of Belarus will most likely go to Moscow and finally agree on the price of oil," one of my interlocutors, connected with the ruling Prawo i Spraviedliwość party, told me recently.
He admitted that Poland is ready to supply oil to Belarus if commercial conditions "are met in Minsk." And here everything will depend on the size of the wallet of Aliaksandr Lukashenka, but not only.
- It is hard to imagine that Moscow will allow foreign oil to Belarusian refineries. It's like putting a Shell or BP gas station near the Kremlin," a well-known Polish energy analyst told me recently. Is he wrong?
Ruslan Shoshyn, journalist of the Polish newspaper Rzeczpospolita, Belsat