Belarusian Women Stand Up Against Riot Police: Inspiring Video
10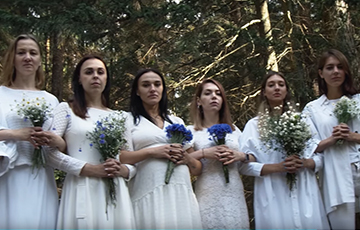 The Belarusian women have become a symbol of freedom, honesty and faith.
The Freedom Belarus project has released a new video dedicated to Belarusian women.
"Belarus has a female face. Thousands of strong, brave and beloved Belarusian women have inspired us to make this video. We were watching, worrying and supporting them the best we could. And then we realized that we could do something else - tell the whole world about them.
Girls, women, you are incredible. You are always on the front line, you are against violence. You shield your children, your husbands, your brothers, your parents. You are the symbol of Belarusian freedom, honesty and faith. We say thank you. This video is dedicated to you!", - the authors of the video say in their address.