Law Enforcers Warned About Criminal Liability On Behalf Of "Governor" In Vitsebsk
16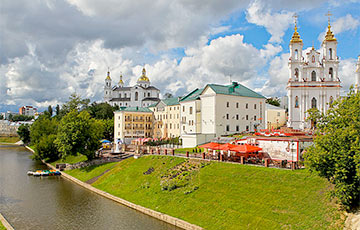 Leaflets are posted in the city.
Leaflets "addressed to the citizens on behalf of Vitsebsk Region Executive Committee Chairman Mikalai Sherstniou" have appeared in Vitsebsk. The leaflets warn on behalf of the 'governor' the law enforcement officers about criminal responsibility in case of fulfilling criminal orders of illegal central authorities.
The regional administration claims that this is a fake, tut.by reports.
- The leaflets were posted by unknown persons on the night of September 29-30, in particular on the facades of buildings in Vitebsk. This fact is being investigated, - the police of the region reports.
The regional printing house explains that the leaflets are not their products: "The output data are not designed in accordance with the requirements of regulatory documents, there is no number, which is usually assigned to each order when entering the printing house, as well as there's poor quality of printing, non-professional typography".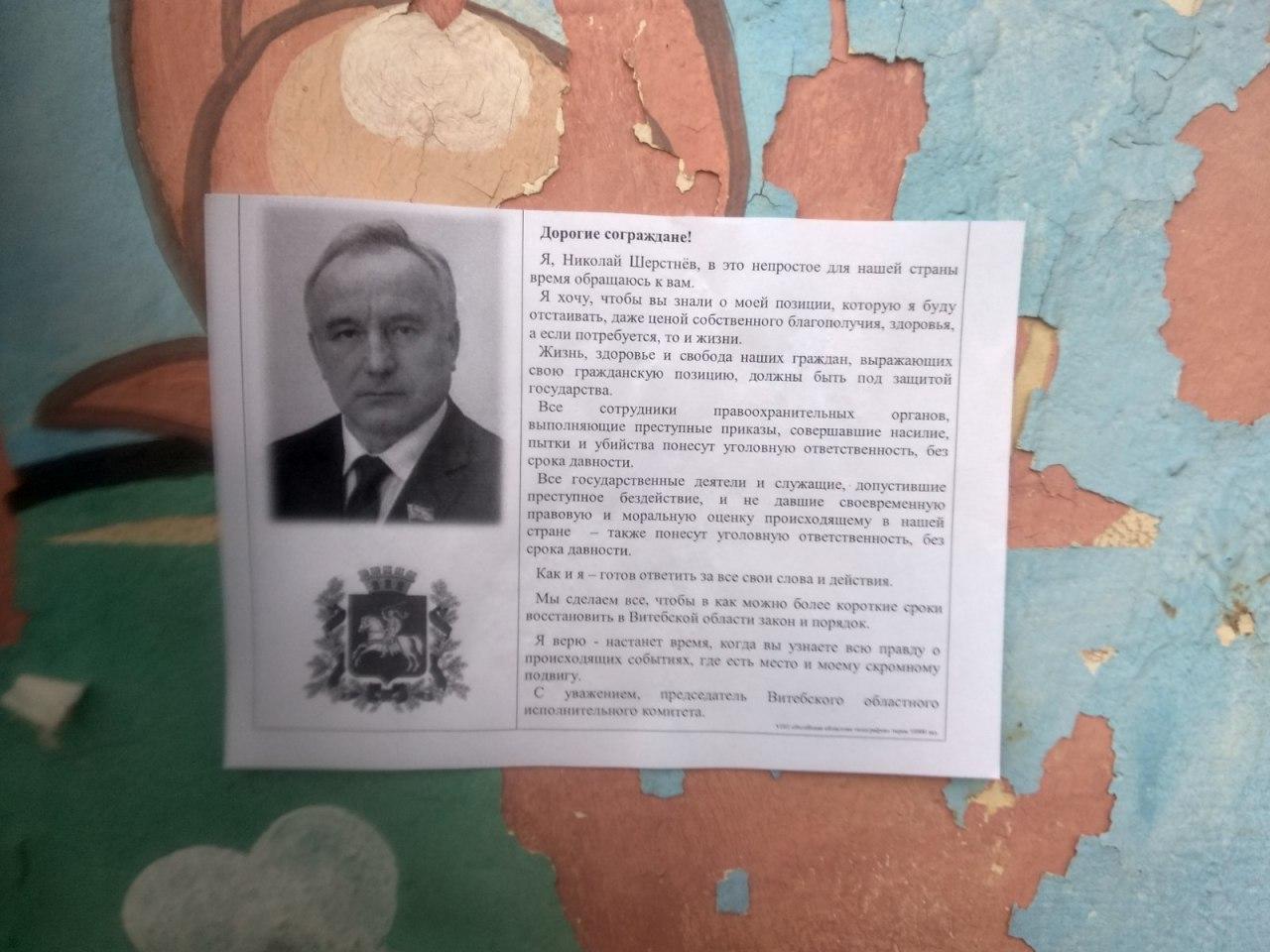 The regional authorities believe that the purpose of those who have produced and distributed these leaflets is "to discredit the authorities, undermine their authority, blacken officials and undermine the business reputation of state organizations".