Aliaksandra Herasimenia About Lukashenka's "Inauguration": As If Criminals - Quietly, Secretly, Not Like Normal Human Beings
26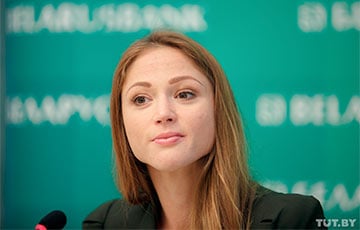 The famous sportswoman has sharply spoken about the "rat inauguration".
Belarusian swimmer Aliaksandra Herasimenia spoke out about Lukashenka's secret "inauguration", Trybuna reports.
"No comments. It's hard to say how it can be called. Given that even the majority of those present there had no idea about the inauguration. It's very non-human. Quietly, secretly, like criminals. You can't call it otherwise.
Nobody knew about the event, it was held indoors and with aggressive law enforcers, if one can still call them that way. We saw that people were just beaten up and caught. This is savagery, this is lawlessness. We are fighting against it," - Herasimenia said.