Top WNBA Club Basketball Players Supported Alena Leuchanka
2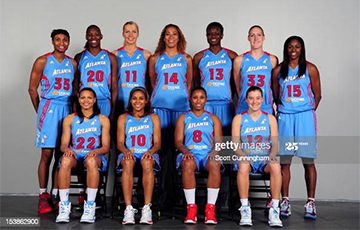 International sport solidarity - in action.
Basketball players of the top WNBA clubs have supported the famous Belarusian basketball player Alena Leuchanka and retweeted the news about her detention. This is reported by the telegram channel of Trybuna.
Emma Misseman is the Belgian center of WNBA Washington Mystics and Russian UMMC. She is the second Belgian girl to be included in the draft of WNBA.
Ebony Hoffman - American basketball player, who played in the WNBA clubs Indiana Fiver, Los Angeles Sparks.
Kim Mestda is a basketball player of WNBA Washington Mystics club and the Belgian national team.
Sandrine Gruda is the center of the French national team, playing for WNBA club Los Angeles Sparks.
Giorgia Sottana is the captain of the Italian national team, the basketball player of Fenerbahce.
Julie Allemand - basketball player of the WNBA club Indiana Fiver and the Belgian national team.
We remind that yesterday Leuchanka was detained and sentenced to 15 days of arrest.