"Domrachava Has the Title of Hero of Belarus. Either Give up the Title or Be a Hero."
134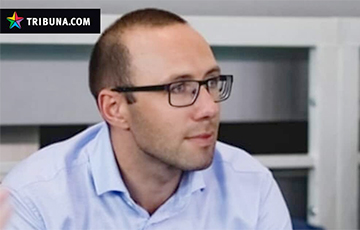 Statement by the coordinator of the Sports Solidarity Fund.
Coordinator of the Sports Solidarity Fund Aliaksandr Apeikin spoke about the impact of athletes on the situation in Belarus, Tribuna reports.
"We knew that the people would never forgive us for silence. And would never forgive for cowardice. Athletes have an impact on people, and Lukashenka knows this very well. It was clear that if the athletes did not support the Belarusian people, they would never again support the athletes. Apparently, this will happen to hockey players who have not expressed sympathy for the victims - such sports are automatically blacklisted. Now more than 800 people have signed our letter, although, at first, it was difficult to get signatures. The athletes feared for their freedom and safety. When more information began to flow about what was happening from August 9 to 12 in the country during the Internet shutdown, a crazy wave of activity arose. The athletes saw all the horrors and could not stay away.
Why is there so much repression? Because the signatories are not just against violence, but against its source - the illegitimate government. The athletes realized that they were first and foremost citizens and spoke out against the act of genocide. They sacrifice themselves for the opportunity to live a normal life in the future.
Domrachava has the title of Hero of Belarus, and she must protect the people. Either give up the title or be a hero," Apeikin said.
Let us remind you that earlier, Darja Domrachava commented on the harsh detention and beating of her brother Mikita Domrachau by Lukashenka's punishers. The comment caused bewilderment among the majority of web users.