Lufthansa Technik Workers Refused To Service Lukashenka's Plane
130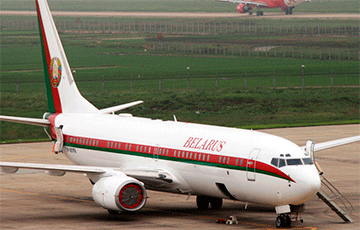 The team of workers put the wrenches aside in protest.
On October 13, the Boeing 737 with registration number EW-001PA belonging to Lukashenka landed at the Fulsbüttel airport. A team of workers put the wrenches aside in protest, the Nexta telegram channel reports.
"This is the plane of Lukashenka, who gave the order to shoot the demonstrators in Belarus with military weapons. We, trade union activists of the Lufthansa Technik campaign, do not forget our long tradition of international solidarity and stand side by side with Belarusian workers," - the leaflet of the Lufthansa Technik trade union reads.
It contains a number of requirements for the Belarusian government: "We demand Lukashenka's resignation and real democratic elections! We demand the release of all political prisoners and immediate reinstatement in the job of those colleagues who lost their work! We demand that all workers can freely join independent trade unions"!
It is curious that almost 31 years ago there was a very similar situation in the campaign. Romania's dictator Ceausescu was suppressing workers' protests while Lufthansa Technik workers had to repair his plane. Then, they put the wrenches aside in protest.