Lukashists Fined Alena Leuchanka 810 Rubles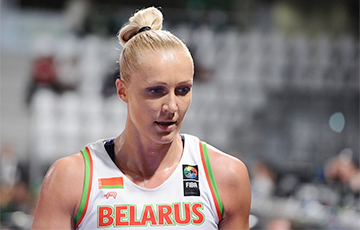 The session was held yesterday in the court of Leninski district of Minsk.
Well-known Belarusian basketball player Alena Leuchanka was fined 30 basic units (810 rubles) for participation in an unauthorized mass event (Part 1 of Article 23.34 of the Administrative Code) on September 20. The court session was held in the Leninski district court, tribuna.com reports.
We remind that yesterday Alena was to be released after the end of her 15-day arrest for participation in the march on August 23, but she was detained for 72 hours on a new charge.
Yesterday the judge reported that on September 20, Leuchenka had violated the order of holding a mass event. She was moving along the roadway of Winners Avenue and was carrying a poster "People Are The Champion".
In response, Leuchanka said she would not testify against herself.