MSLU Students Laid Siege To Rector's Office
2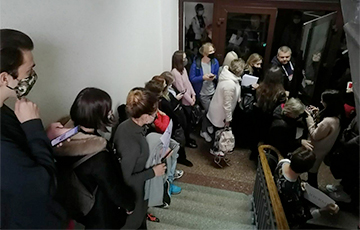 The university authorities are invited to talk.
The students of MGLU went out to the daily protest demonstration, the studenty2020 telegram channel reports.
This time MSLU students gathered at the rector's office demanding a dialogue on the conditions they had previously prescribed.
The chain of students stretched over three floors. In their hands - sheets with the inscription "dialogue" in different languages.
Teachers are not allowed to the students, they are closed outside. The guard let the police in, however.