Pavel Seviarynets' Investigation Period Extended for Another Two Months
20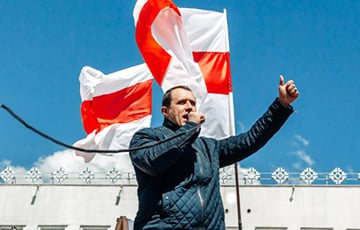 The opposition politician has been illegally detained since June 7.
The term of the investigation has been extended for another two months for one of the Belarusian opposition leaders, co-chairman of the Belarusian Christian Democracy, Pavel Seviarynets. According to Volha, the spouse of the opposition politician, the investigation period was extended until December 20.
"Even the lawyer was not informed about this. Pasha wrote a letter. They simply summoned, read it out, without justification or explanation. He did not sign anything and advised the investigator to write a report, not ruin his life, and not participate in lawlessness. The investigator said nothing," Pavel Seviarynets's wife writes on Facebook.
Volha Seviarynets also spoke about the letters that Pavel writes to her son Frantsishek:
- He sent a coloring book today. I calmly read letters to myself, but to Frantsishek, I lack strength. But - never, never, never give up!