Swiss Parliamentarians Called On Belarusian Authorities To Release Natalie Hershe
7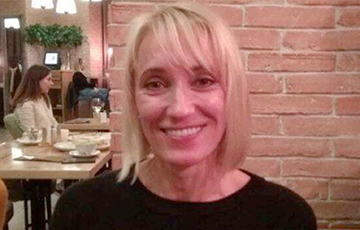 Members of the Swiss National Council support the protesters in Belarus.
Natalie Hershe is a Belarusian with Swiss citizenship, who had to celebrate her 51st birthday in the cell. She has been living in Switzerland for 12 years, but during her vacation she decided to come to her native country. Natalie wanted to support the protesters, and she took part in the march, which ended in imprisonment for her. She is prosecuted not only for an administrative offence, but also for a criminal one - for pulling a balaclava off a riot policeman. Natalie has been in jail for over a month now, tut.by writes.
Today it became known that 17 Swiss MPs addressed the Belarusian Minister of Justice, Minister of Internal Affairs and Prosecutor General in an open letter demanding to release Natalie Hershe, - the Swiss-German human rights organization "Libereco" reports.
In their letter, the authors describe the circumstances of Natalie's detention and the term she faces (up to 5 years in prison), as well as emphasize:
"We consider Natalie Hershe's imprisonment to be an arbitrary and politically motivated decision. And we call on you to release her immediately and unconditionally and allow her to return to Switzerland as soon as possible.
We have been following with great concern the brutal attacks by police and special units on peaceful protesters in Belarus in recent weeks. We are alarmed by more than 14,000 arbitrary arrests since early August and numerous reports of torture and ill-treatment in detention facilities.
We urge you to put an immediate end to intimidating, harassing and detaining peaceful demonstrators, opposition members, human rights defenders and media representatives. As well as guaranteeing the right to freedom of expression and assembly.
As members of the Swiss National Council, we side with the people who are fighting for democracy, human rights and the rule of law in Belarus".