48 People Take Part in the Strike at Belaruskali
8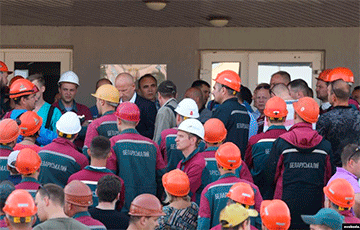 The striking workers are receiving support from all sides.
There are already 48 people taking part in the strike at the Belaruskali. A member of the strike committee Aliaksandr Kurban informed Radio Svaboda about this.
According to him, today, two more employees of the enterprise have joined the strike committee.
"Now, there are 48 of those who are on strike demanding Lukashenka's resignation, the release of political prisoners, and holding of new elections. Not only ordinary miners join, but also workers of other levels. A mechanic joined today. They say they are ripe, our time has come, they want to be with us," said Aliaksandr Kurban.
He noted that the striking workers feel support from all sides - not only from their colleagues and volunteer organizations, but also from private business.