Uruchcha Held Antifascist March
1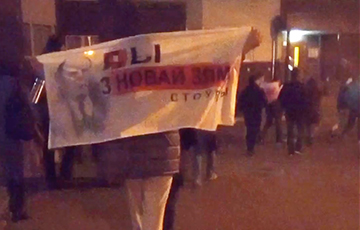 Rise up, great country!
Today is the fourth day of the National Strike and the 82nd day of non-stop protests against the illegal power of usurper Lukashenka.
Yesterday evening, the residents of Uruchcha held an anti-fascist march. The people were singing the well-known song: "Rise up, great country!".
The video was published by the Charter-97 telegram channel.