"I Am Full of Strength to Stand for My People Till the End!"
2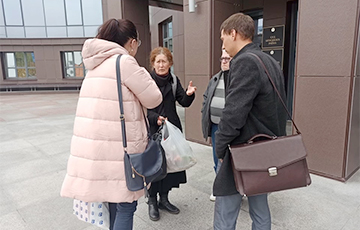 As 63-year-old Elena Gnauk became a symbol of resistance in Brest.
Brest citizen Elena Gnauk received the second penalty for participation in street actions. Earlier she served 15 days, writes kp.by.
"I am full of strength to stand for my people till the end!" says 63-year-old Elena Gnauk when she left the House of Justice in Brest. She was tried under Article 23.34 of the Administrative Code and fined 40 basic - 1080 rubles.
In Brest, pensioner Elena Gnauk is local Nina Bahinskaya. Every week she goes for a walk with her people and is subject to administrative penalties for participation in unauthorized mass events. She has been tried three times in the last month.
Elena Petrouna has already served 15 days of arrest for the action on October 4. Then she was tried for Sunday march of August 30 and fined 30 basic units. She was detained again on October 25. Three days later she was taken back from the TDF to court. She was fined 40 basic units.
- I was ready to go to the "Canaries" as we joke. I could assume that they could levy a fine. The girls in the cell told it was a lottery - they could either arrest you or levy fine, Elena Petrouna shared her expectations from the court.
After the trial, Elena Gnauk intended to leave the court building, but the police closed the door and said she was repeatedly detained because she was a suspect in a criminal case of rioting. Elena Gnauk's lawyer demanded to explain what was the matter. After all, Elena Gnauk had travel restrictions imposed. As a result, the pensioner and her daughter could go home.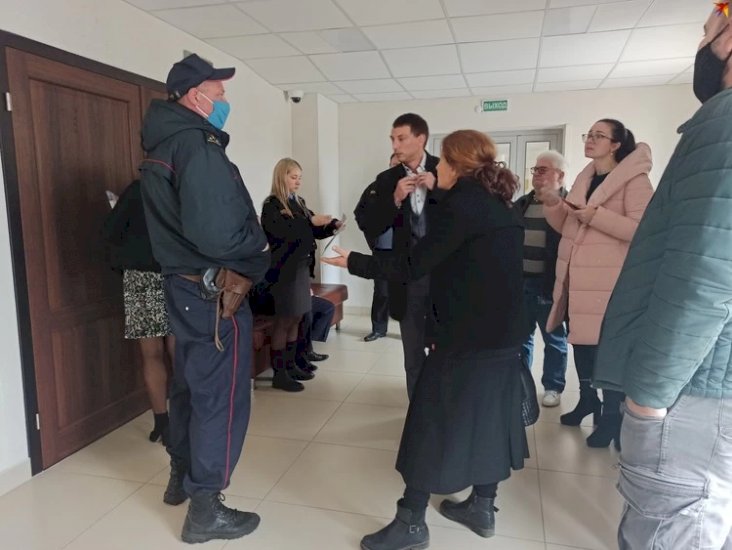 - When they detained me for three days, I was invited to the investigator and told that I was a suspect in the intersection case," Elena Gnauk told Komsomolka.
It is about a mass action on September 13 in Brest. Then protesters blocked the intersection of Masherova Avenue, Shevchenko Boulevard and Cosmonavov Boulevard. People were dancing in a round on the roadway. It was the first time when the authorities used a water cannon in Brest. According to the unregistered HRC Viasna, criminal proceedings initiated under para. 1 Art. 342 "Organization and preparation of actions that grossly violate public order or active participation in them". According to human rights activists, at least 20 people became defendants in the "dancing in a round" case.
- I do not plead guilty. I believe that the authorities are to blame. I do not think that great damage was inflicted that public transport could not run for 20 minutes or half an hour. It aims to strike fear into people so that people did not take to the streets. I believe the authorities are to blame. People may fear and stay at home, but Elena Petrouna won't. Let them try me... They will hold back money as they practice it with Nina Bahinskaya