Director of WNBA/FIBA Department: Elena Is the Face of the Belarusian Athletes Movement
1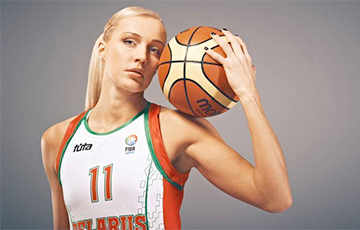 The Belarusian basketball player has support at the highest level.
Director of WNBA/FIBA Department Tisha Penicheiro supported the famous Belarusian basketball player Elena Levchenko who had been arrested for 15 days, writes Tribuna.
"WNBPA supports Elena Levchenko, one of the most famous basketball players of Belarus and former WNBA (Atlanta Dream) player, arrested for one that should be a common right. It is freedom of expression and peaceful protests.
Despite her popularity as a player, or perhaps because of this, people detained Elena on September 30 at the Minsk airport when she was trying to leave Belarus for planned treatment and rehabilitation. As we know, a few hours after her detention she was sentenced to 15 days in prison for participation in mass protests in Belarus, which continue after the presidential election in August.
Elena is the face of the Belarusian athletes' movement that supports protesters. She is one of almost 700 representatives of the sports community who signed an open letter against the brutality of law enforcement officers and called for an investigation of the beatings and torture of protesters. Following Elena's illegal arrest, a group of sportsmen called for a national boycott of all sports events.
We cooperate with the international movement of players and experts at places to clarify the current status of Elena and to guarantee the use of levers by the global sports community for her immediate release and guarantees of her safety.
Let the voice of WNBPA members and athletes from around the world be a strong message and shed light on this injustice to (1) demand Elena's release and stop administrative and criminal proceedings, and (2) ensure safety for her activity," Penicheiro said.