Interior Ministry Employee's Car Blown Up In Hrodna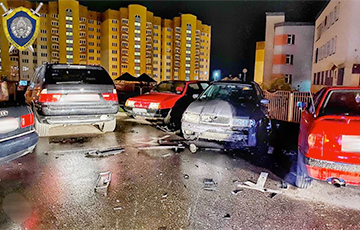 The car was in the parking lot in the yard.
Tonight (about 01:30 am) it was reported about loud explosion in one of the courtyards of Hrodna, the NEXTA telegram channel reports.
As it turned out, the cause of the noise was an explosion near one of the cars parked in the yard.
The owner of the car is a police officer. A criminal case has been initiated.