Mazyr Protesting Since Early Morning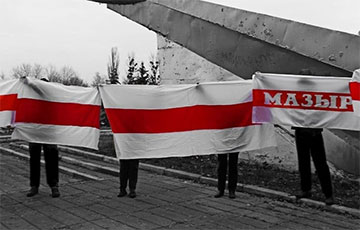 The residents of the district center have unfolded the national symbols against the background or a battlefield jet.
While the residents of the Belarusian towns and cities are getting prepared for the Sunday March, Mazyr is already out for a protest action.
The photo has been published by the "Basta!" Telegram channel.