Former Investigator of the IC, Who Helped Security Officials to Become IT Specialists, Was Detained
10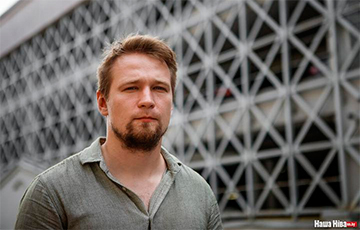 Yauhen Yushkevich is kept in the temporary detention center on Akrestsina Street.
Yauhen Yushkevich, a former investigator of the Investigative Committee and now an android developer and initiator of the bychange.me project, was detained yesterday evening. It is reported by tut.by.
Yauhen Yushkevich was detained at about 22.00 yesterday. Now he is in the IVS on Akrestsina Street.
Yauhen Yushkevich is from Mahileu. In 2012, he graduated from the Faculty of Law of the BSU. During his studies, he worked for two years as a freelance officer in the investigation of the Minsk prosecutor's office; after that, for five years as an investigator in the IC. In 2017, he resigned from the post of a senior investigator of the department for the investigation of economic crimes of the Investigative Committee in Minsk. He investigated, among other things, high-profile cases - for example, the case of Davidovich.
After leaving the UK, Yauhen became an android developer, and in the summer of 2020 - the initiator of the bychange.me project, which "helps in the training, retraining of security officials, civil servants, and just people dismissed or who left work for reasons of conscience."
Yauhen also tweeted, where he spoke about the situation in Belarus and the work of the security forces. His account is currently unavailable.