Most Famous Belarusian Skier Refused To Remove National Flag From His Balcony
13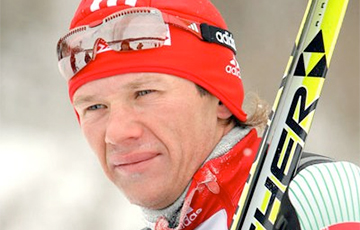 Sairhei Dalidovich demands respect for the choice of people.
The best skier in the history of Belarus and participant of the seven Olympiads, Sairhei Dalidovich, has reported on Facebook that he is asked to remove the WRW flag from the balcony and what he thinks about it.
"See, I have received a letter. I'm lying in the warm bed with my youngest daughter and thinking what to tell this comrade.
A candle is burning on the window sill in memory of Raman. Hizhynkova was sentenced to another 15 days of arrest. And then it says, take it off, dear sir.
The history, it's like this - hold a referendum on symbols now, I'm sure the flag (white-red-white) would be back again. And this is fine. I do not want chaos. I want the respect for the choice of the people. I do not want violence. I want a dialogue. I will not remove the flag. I will pay a fine (if necessary)," - Siarhei wrote.