Fire Happened At Plot Of Dzmitry Shakuta, Involved In Death Of Bandarenka
46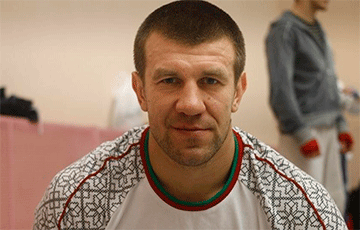 Fire Happened At Plot Of Dzmitry Shakuta, Involved In Death Of Bandarenka
There was a fire on the territory of the farmstead in the village of Yelnitsa, Minsk District.
The readers informed Nasha Niva about it. According to them, either the barn or another household building caught fire. What caused the fire is still unknown. Investigators are now working near the house.
The peculiarity of the situation is that this plot in Kitayeu Street belongs to the family of kickboxer Dzmitry Shakuta, special training instructor for special forces in the military unit 3214.
Shakuta became widely known as a participant in the conflict on the Square of Changes, after which Raman Bandarenka died.