Artemy Troitsky: Fall of the Regime May Take One or Two Days. It'll Be Challenging to Escape Driving Mercedes
21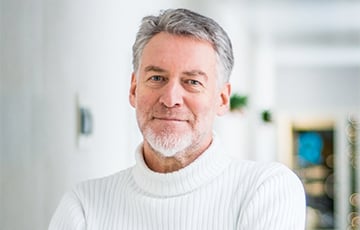 Belarus is experiencing a fantastic time.
Artemy Troitsky, a Russian journalist and musicologist, author of the popular project "Uncle Tom's Cabin" at ARU TV, gave his assessment of the situation in Belarus in an interview with Radio Svaboda:
What is more important than the victory over a specific dictator
It is a fantastic time for all creative people of Belarus, artists, musicians, writers, filmmakers. I am familiar with the music sphere; I regularly receive new records from Belarus - songs, video clips. I am impressed by an incredible wave of freedom-loving inspiration in Belarus. There is nothing even to compare it with. One considers the USSR had a wave of protest music in the 80s. However, it is much stronger and much more focused and articulated in Belarus than it was in the USSR during the collapse of the communist regime.
Many people, representatives of the creative intelligentsia of Belarus, will reflect on it and describe these events for a long time. I think that all the Belarusian people, despite beatings, even deaths, blood, will remember these months - from June to August 2020 - until ... (here we will put a question mark) - with great nostalgia. It is a huge explosion of national inspiration. Many have already written that this is the birth of a real Belarusian nation, a real Belarusian civil society. It is a huge achievement, maybe even greater than the future victory over dictator Lukashenka. It is something that, unfortunately, Russia misses.
Why there is no civil war in Belarus
The only way for Lukashenka to hold on to power is the help of his chasteners, who have all the power to beat, detain, imprison and even kill people. Some say that this is a civil war. I do not think so. The civil war was in Russia in the early 20th century, in the United States in the mid-19th century. A civil war is when masses of people on every side are defending their truth, vision of the country and the state. In this regard, the Belarusian people are united in their opinion, or almost united. According to various polls, at least 90% categorically do not want Lukashenka to stay. It is not a civil war, but a forceful suppression of almost the entire people of Belarus by an armed, petty minority.
About new forms of protest
What should one do in this situation? Different scenarios may occur. I wouldn't like to see bloody events. On the other hand, people are already dying; they are already being beaten up. There has already been bloodshed. I wish bloodshed to minimise. On my youtube channel, I said that it might make sense to protest differently. That is a complete disregard for the demands of the state, starting with a strike, failure to go to work, to pay taxes, to visit state institutions, including state-owned shops. All this can create a collapse of the state, economic and financial system. It is great if effective and total EU sanctions contribute to it.
When will victory come?
The victory of the democratic, popular revolution in Belarus is a matter of time, not a question. It can happen a month before the New Year; it may occur in winter, spring or summer. I think that everything will be over before next summer, and Lukashenka and his assistants will fall. He is convicted. Smart, cunning, cynical people in his entourage should realize it. They must withdraw their money and transport their families to Russia, the Emirates or China, send them there and leave before it's too late. The collapse of the regime can happen within one or two days, and then, it will be challenging to escape from Minsk driving Mercedes, Maybach, BMW and Porsche. Moreover, escapes to the west are not possible, while the escape eastwards can cause severe traffic jams. If I were them, I would take some steps now. As for law enforcers: I don't know what they expect. They may believe that Lukashenka will protect them; the regime will survive, and they will continue to receive higher rations and salaries. It won't happen. They are about to face desperate times, but I don't feel sorry for them.
What things await the Belarusians in Drazdy
I am not familiar with the financial and routine aspects of Lukashenka's elite. I think it is a little poorer than Yanukovych's Ukrainian elite. I am not sure there will be gold batons and diamond toilets. I think there will be a pompous Soviet-style because Lukashenka is likely a head of the Soviet format than a bourgeois-oligarchic one. There will be nothing super-exotic in Drazdy except some gifts from Kim Jong-un or Nicolas Maduro.
External support
First of all, the moral support of Belarusians from all sides matters - from Russian honest people, Ukrainians, Europeans, Americans. With changes in the US regime, American support will be more intensive and effective. Human rights are not the strongest argument for Donald Trump, while Biden and his team pay more attention to this issue. Starting from next January, America will be far more active in the Belarusian process.