Lukashenka Fired Shchotkina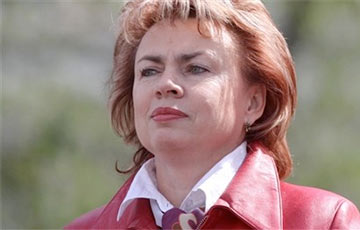 The official who has become a meme was the initiator of the "tax on parasites".
Maryanna Shchotkina has been relieved of the post of the national coordinator for sustainable development goals, the press service of Lukashenka informs.
Deputy Chairman of the Council of the Republic Anatol Isachenka has been appointed for this post.
In 2009-2017, Maryanna Shchotkina headed the Ministry of Labor and Social Protection.
In 2015, she was the initiator of the "tax on the parasites," which caused sharp protests across the country. In 2016, Maryanna Shchotkina announced that an increase in the retirement age was inevitable in Belarus.
While Maryanna Shchotkina was working as Minister of Labor, Belarus found itself in the top ten countries with the worst working conditions.
In 2017, a "Shchotkina Wall" appeared in one of Minsk courtyards, where anonymous street artists placed applications and graffiti on acute social issues.