Lukashenka Personally Launched Harmful Plant in Svetlahorsk
29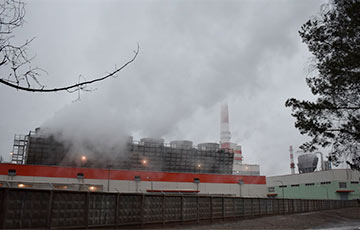 The line for the production of sulphate whitewashed pulp at the pulp-and-cardboard mill has been officially launched.
Today, during his visit to Svetlahorsk, Lukashenka visited the Svetlahorsk pulp-and-cardboard mill, where the investment project for construction of the sulphate whitewashed pulp plant is being implemented. Lukashenka officially launched the sulphate whitewashed pulp production line.
The plant was built from scratch with the help of loans from Chinese banks; the general contractor was the CAMCE Corporation. The total construction cost was about 770 million dollars. The construction was accompanied by scandals and the contract with the Chinese general contractor was terminated.
Residents of Svetlahorsk complain about the poisonous smell that appeared during the plant's activity. Activists go out every weekend to the square to feed pigeons in protest against the pulp-and-cardboard mill.