Infectiologist: Closeness Of Our Ministry Of Health Causes Concern
75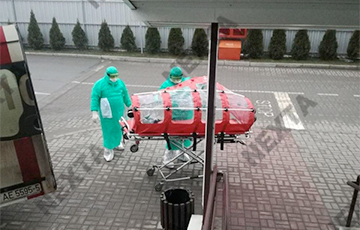 Can coronavirus appear in Belarus?
At the time of publication of this material, the number of coronavirus infected in the world reached 80 thousand people. The disease is moving quite rapidly across Europe. In Italy, four people died of the COVID-19 virus. Major foci of the disease have been observed in South Korea and Iran. Should Belarusians be afraid of COVID-19? Is our medicine ready for new challenges? An infectious disease specialist from Minsk commented on the situation to Charter97.org, on condition of anonymity:
- I want to note that in the situation with coronavirus, the media and social networks played a rather large role. Very little is said that the number of people recovered is several times higher than the number of people who died of the infection. Also unscrupulous people who are not related to medicine, manipulate facts and talk about the "conspiracy theory." My advice is not to panic. There have been many different pandemics in history, but the level of modern medicine is high enough to find a panacea for this ailment.
As for the readiness of the Belarusian health care system to resist the coronavirus, the fear is caused by the open border with the Russian Federation, as well as the closeness of our Ministry of Health. Yes, Russia has banned Chinese citizens from entering the country, there are some visible precautions, but we are well aware that if an outbreak occurs there today, the authorities will remain silent until the very end. The same situation is with our ministry.
Of course, you do not need to lose your head. There is no direct threat at the moment, but I advise you to rely more on yourself, strengthen immunity. Practice shows that fatalities were observed in people with weakened immune systems, suffering from other diseases.