Miasnikovich On Adoption Of The Russian Ruble: Issue Under Discussion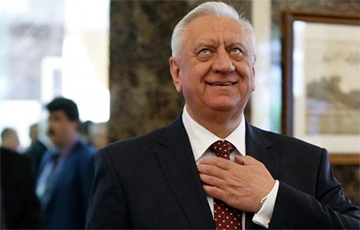 The EAEC countries can switch to the Russian ruble as a single means of mutual settlements.
The Eurasian Economic Union countries continue to discuss the possibility of switching to the Russian ruble as a single means of mutual settlements. This was reported by chairman of the board of the Eurasian Economic Commission Mikhail Miasnikovich on the air of BT, BelTA informs.
"The issue is actively discussed, but often in a conjunctural manner," - the head of the EEC Board noted. According to him, the financial market in the EEC is not sufficiently developed. Mikhail Miasnikovich intends to meet with heads of central banks of all countries to discuss pressing issues, including the single currency. However, it's not yet clear whether it will be the Russian ruble. "All the EAEC countries have a negative trade balance with the Russian Federation. They lack the ruble revenues to pay for imports from Russia, - Mikhail Miasnikovich said. - We must sell something to third countries, convert Russian rubles into currency and only then work in the ruble zone".
"There should be no financial panic in any case. No one is saying that tomorrow someone will switch to the Russian ruble. We need to think about dedollarization, but at the same time not to create another problem out of thу existing one," - he added.