RBC: Putin Will Demand Single Currency In Exchange For Oil For Belarus
113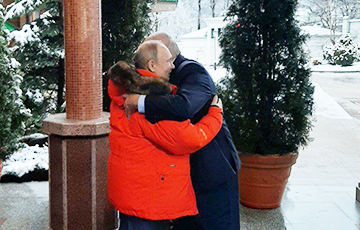 The Russian media has published information from own sources.
According to the sources close to the negotiations, on February 7, at the meeting with Lukashenka, Putin will demand deepened integration, RBC reports.
According to the source, the solution of the issue with the supply of the Russian oil will be strictly linked to the requirements for the implementation of the integration plan. It includes the creation of supranational bodies, single currency, and the common emission center.
Another source said that Russia would refuse to supply oil with a discount if Lukashenka did not give firm guarantees for in-depth integration.
Earlier it was reported that Lukashenka called the upcoming talks "the moment of truth." He also accused the Russian side that it wants to bring Belarus to its knees.
According to RBC, oil companies in Russia were banned from supplying oil to Belarus. "We can't supply oil there until they sign the roadmaps for integration. This is not a matter of pure commerce, although we must also make money on such supplies. If they sign the "road map" - we will supply oil," a source in one of the oil companies said.