NEXTA: 22 People Died Of Pneumonia In Vitsebsk
70
31.03.2020, 12:09

142,105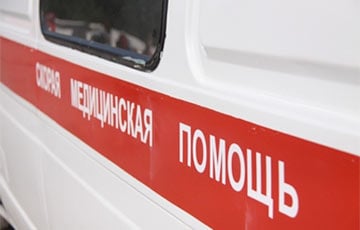 The hospitals are overcrowded.
According to the NEXTA telegram channel, at least 22 deaths from "pneumonia" have been registered in Vitsebsk over the past week, while the number of those ill has exceeded the mark of 1000 people. The bodies of the deceased are carried out at night, and relatives can't immediately take them away.
The hospitals are overcrowded. At the moment, only one regional hospital has remained unprofiled. All available medical ventilators have been urgently sent from the district health institutions to Vitsebsk.
The blogger reports that doctors are under non-disclosure agreements, and even some doctors' Vyber accounts have been temporarily blocked without explanation.
NEXTA writes that he has documents confirming at least several deaths, however, in order to ensure the anonymity of sources, they will not be published.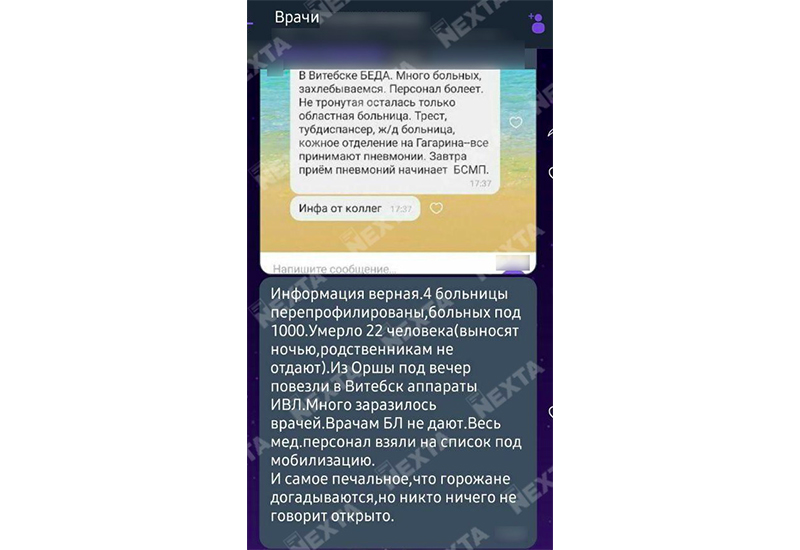 We remind you that today it became known about the death of Viktar Dashkevich, an actor of Vitsebsk theatre, who was infected with coronavirus.