"Basta!": Number Of Coronavirus Infected In Brest Region Increases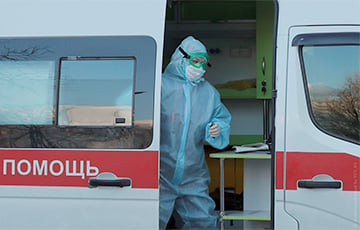 The infectious compartment is full, they started to fill up others.
The number of infected in Brest region is growing. This is reported by readers of the Basta! telegram channel from the regional center, as well as those living in Kamianets, Stolin and Ivanava.
"Infection department of the regional hospital in Brest is already full. They started to fill up the dermatovenereal and tuberculosis dispensaries. They have been completely given to those infected with coronavirus", - a source in the Brest Regional Clinical Hospital reported.
"Those infected with coronavirus are taken to dermatovenereal. They bring them here not only from Brest, but also from Kamianets and Stolin", - a reader of the channel from Brest writes.
This morning, we've already reported on the introduction of quarantine in the Belaya Vezha sanatorium in Kamianets district. In the evening, new details became known.
"About 60 people in the Belaya Vezha sanatorium have been hospitalized and are waiting for the results of coronavirus tests. A woman resting in the sanatorium was a carrier of the virus, had quite active contacts with other holidaymakers, including medical personnel of the sanatorium, went to medical procedures," - a channel subscriber reports.
Two residents of the district center of Ivanava, located 136 kilometers from Brest, were diagnosed with the coronavirus.
"Coronavirus of at least two people from Ivanava has been confirmed. "They're at the central district hospital. There are also several people who have been in contact with them. They have been told that they will be sent home for self-isolation", - one of the hospital patients writes.
Download and install the Telegram messenger on your smartphone or computer, subscribe ("Join" button) to the Basta channel and create the history of free Belarus.