COVID-19 Hotbeds In Sanatoriums And Recreation Houses: New Information From Regions Of Belarus
19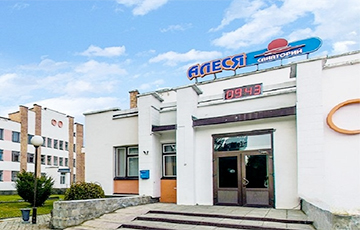 Doctors in protective suits are taking vacationers to hospitals.
Yesterday it was reported that the coronavirus was found in the Belaya Vezha sanatorium in Kamianets district, Brest region. Today, it's become known that there are those sick in the Alesia sanatorium, located in the village of Zavyshsha, Ivanava district, Brest region, the "Basta" telegram channel reports.
"A 25-year-old woman with a child, who was resting in Alesia, was hospitalized in a Brest hospital with a suspicion of coronavirus," - a source in the sanatorium administration wrote to Basta.
"My friend is now resting in the Alesia sanatorium in Brest region. On Sunday, she saw how doctors in protective suits took a young woman with a child to an ambulance. And today, she sent a message that their coronavirus had been confirmed," - a channel subscriber reports.
Coronavirus was also found in the Belaya Rus sanatorium in the resort village of Narach, Miadzel district, Minsk region.
"Sanatorium "Belaya Rus" is completely closed for quarantine. One of the holidaymakers has been diagnosed with the virus," - the Basta source reported.