New Super-Efficient Way To Bypass Charter'97 Blocking
24
24.04.2020, 13:39

539,438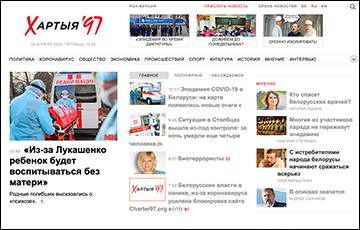 Open Google in the browser of your smartphone and enter the word "Charter 97" in the search bar.
The authorities have increased the blocking of our site because of the critical situation with the spread of coronavirus in Belarus. We propose a new incredibly effective way to bypass the blocking of the Charter'97 website. (intended for smartphones only).
To get access to Charter'97, open the Google search engine in your browser of your smartphone and enter the words "Charter 97" or "News 97" or "Belarus 97" written in Cyrillic ("хартия 97" or "новости 97" or "беларусь 97") (picture 1) in the search window and click the search button.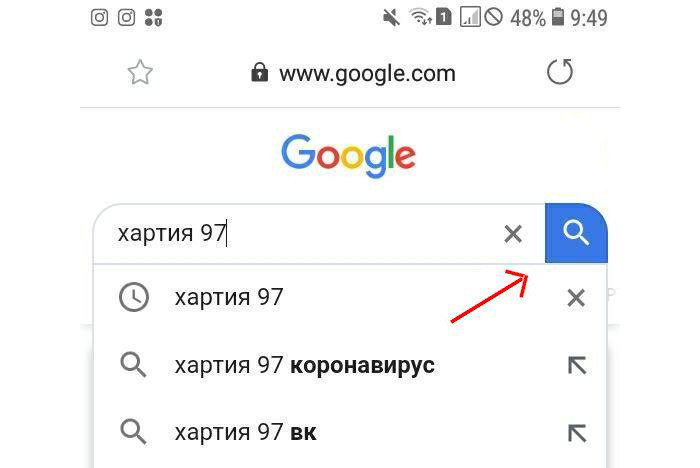 Among the first links that the search engine will give you, find any link that leads to Charter'97 and near which there is a "lightning" icon (pictures 2, 3).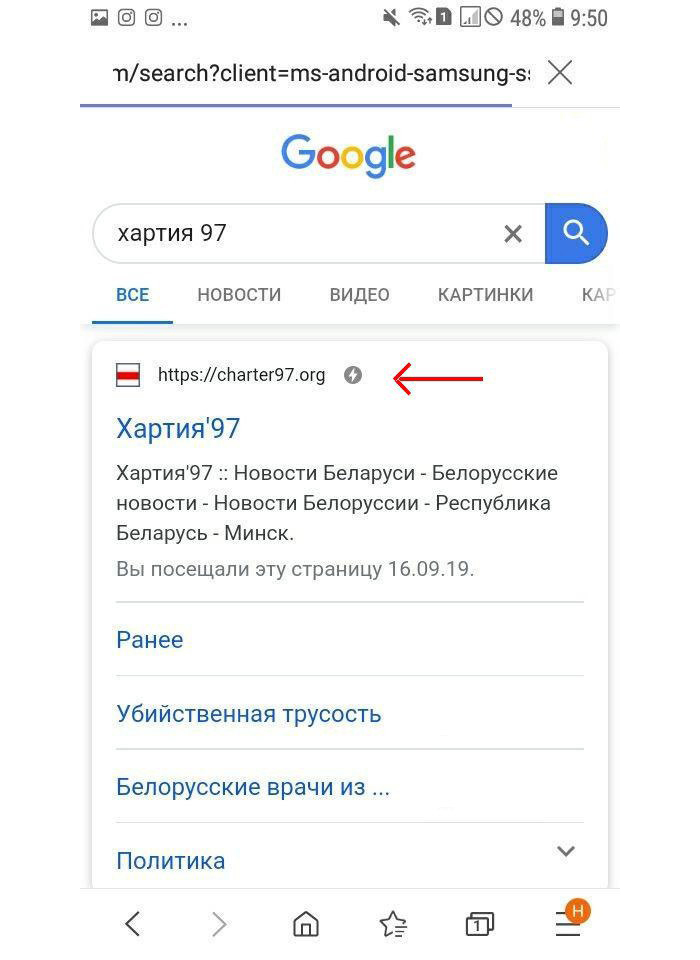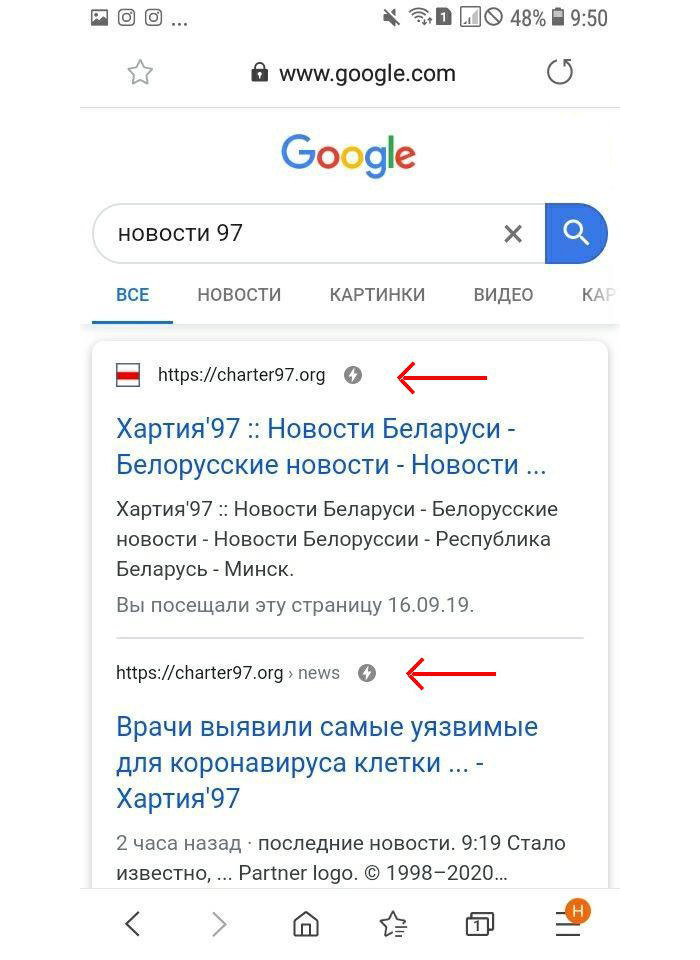 After clicking on the link with the "lightning", our site will open and you will be able to read any news. A click on the logo will open the home page of the site.
This is a light version of the site, where comments and some headings are not available, but the speed of the site is fantastic. You will always be able to read our news and keep the track of events.
Tell your relatives, friends and colleagues about this way to bypass the blocking. Send them a screenshot of the instruction published below.