Ilarion Trusov: It's the Genocide of Belarusians
8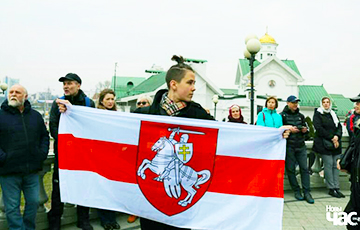 Quarantine should be urgently introduced in Belarus.
Ilarion Trusov, activist and student of Minsk State Architecture and Construction College, told the press service of European Belarus how the administration of educational institutions reacts to reasonable requests of students to introduce online learning:
- We are told that an ambulance came to the dorm about two and a half weeks ago and took a guy, who arrived from Egypt. Today, 40 minutes ago, an ambulance arrived at the college entrance. I don't know what happened later.
On March 16t I wrote an application to the college for it to introduce online courses. On March 25, I received a reply saying that the college was working as usual and there was no good reason to introduce online education. They ignored my appeal. By the way, our college is a branch of BNTU. I also wrote an appeal there and received a similar reply.
Now for the third week, I am on quarantine. The first two weeks I was sick and had a certificate. This week I'm at home on the application written by my father. I was allowed to study at home. The only thing if you have a certificate and you can pass tests for free later. If you have an application, you pay for each test.
- Politicians and public figures called for the People's Quarantine in Belarus. How do you feel about this?
- Belarus needs quarantine. But the Belarusian authorities are inactive; they do not care about people. I can even say that it's the genocide of Belarusians because the death of the elderly plays into the hands of the authorities. The elderly die - the burden on the pension fund facilitates. All this nonsense about tractors, vodka and hockey aimed at death of the elderly in large amounts.