Belarusian from California: The COVID-19 Epidemic to Open People's Eyes to Who Lukashenka Is
11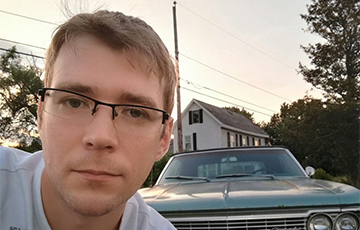 There is hope that the pandemic will destroy the regime.
Gennady Zhulego is a construction worker from Belarus. He emigrated to the United States a few years ago. He told the press service of the European Belarus civil campaign about the situation in California - the state, which was greatly affected by an outbreak of coronavirus epidemic:
- The atmosphere is sombre. Deserted streets. Many people have no work. Everything's closed, even beaches.
I don't even know what people say. We're quarantined, we keep a distance. My spouse and I do not talk to anyone. It's very dangerous.
We live in San Francisco, but we moved to San Diego for the quarantine because we still don't have a job.
Time will show when it is over. We're waiting for May to come. Quarantine is introduced in California until the end of April.
- What is your advice to the people of Belarus?
- I inform them through my pages and groups on social networks. I do hope that at least this situation with the virus, the behaviour of the Belarusian authorities will open people's eyes to who Lukashenka is. There are hopes that the pandemic will destroy the regime that has been destroying us all for 26 years.