COVID-19 Outbreak In Brest Region
9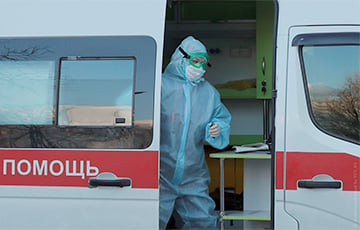 The situation in the region has changed dramatically.
An outbreak of the coronavirus has occurred in the Brest region, according to the 'Basta!' Telegram channel. Until recently, there were few reports from the southwestern region, but yesterday the situation changed. We provide the confirmed data for the Brest region.
Brest
"18 people were delivered only in the last two days. First level contacts. Tests are being conducted," writes an employee of the Central City Hospital of Brest.
"My mother-in-law works in the Brest TB dispensary. At the end of last week, they announced to the staff that the TB dispensary would be reassigned urgently for patients with pneumonia and the coronavirus, and on the ground floor they would make a dormitory for employees to stay on duty for weeks. From Monday, they began to transfer tuberculosis patients to regional hospitals in order to make room, the mother-in-law of retirement age turned to the head of the department with the question of dismissal and official retirement, to which she was told that they would not dismiss anyone, they would not let them go on vacation, and if they simply stop going to work, then there will be criminal liability," the Brest channel subscriber reports.
We deliver "pneumonia" patients to the Central City Hospital [Brest Central City Hospital], there are a lot of them, we take contacts to the regional hospital. Last night they brought in contacts, including a girl who came from Vitsebsk with the coronavirus, an ambulance worker from Brest said.
Baranavichy
"The Baranavichy city dermatovenereal dispensary. 20 people were hospitalized - all first-level contacts," an institution employee writes.
Pinsk district, the village of Malatkovichy
"Near Pinsk in the village of Malatkovichy (the Malatkovichy Infectious Diseases Hospital of the Pinsk District), there are at least seven confirmed cases. These are people from the Euroopt store in Luninets," a source from Pinsk writes.
"Malatkovichy Infectious Diseases Hospital accepts contactees from Stolin, Luninets, and Pinsk. They stay in the neighboring wards with confirmed cases," the hospital official writes.
Hantsavichy
"There are several first-level contacts from Hantsavichy. On Saturday, they were transferred to the Brest Regional Hospital. There are also several people sent to quarantine in Hantsavichy. Cafes and bars were closed "for technical reasons" since Saturday," writes a Hantsavichy resident.
"There are six coronavirus cases in Hantsavichy," a doctor of the Central District Hospital of Hantsavichy reports.
Kamianets
"Two people in the infectious ward of the district hospital. The diagnosis is confirmed," a source from Kamianets writes.