NEXTA: Coronavirus Outbreak Happened At BelNPP
39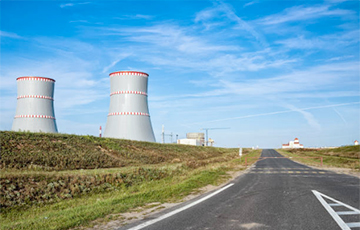 The builders of the Astravets NPP are among the infected.
According to the NEXTA Telegram channel, at least 15 cases of coronavirus have been detected in Astravets. All those infected are citizens of the Russian Federation, who worked on the NPP construction site.
Now 15 builders have been taken to the Smarhon CRH, several more men (presumably 1st level contacts) have been hospitalized in Astravets.
This is what an eyewitness wrote to the Telegram channel:
"Buses and ambulances were arriving at the territory of the old hospital tonight. Lots of police. Doctors in suits. The chairman of the district executive committee was also there. Today guards have been posted. They take the temperature of all those arriving".
The Astravets NPP is being built in violation of all international norms. Various types of emergencies are constantly taking place at the nuclear power plant. Very often - with lethal consequences.