Coronavirus Spreads in Schools and Kindergartens of Minsk
3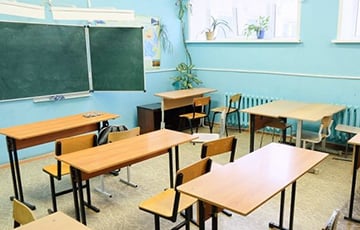 There are children and staff of educational institutions among those infected.
Coronavirus infection spreads in schools and kindergartens of Minsk. There are new cases readers of Basta! Telegram channel inform about.
"Kindergarten No. 64. The head of the kindergarten was in the hospital with a confirmed Covid-19, now she's discharged," writes the reader.
"Kindergarten No. 47 on 25 Nakhimova Street. One of the teachers is tested positive for Covid-19. Her daughter, a doctor, was the first to fall ill. They live together and now are on self-isolation. The teacher worked as a part-time teacher in all groups.
The teacher assistant from another group has an aunt with a confirmed diagnosis. They live together. Yesterday she was swabbed. Her child goes to another group", informs the subscriber.
"Yesterday it became known that two children positive for coronavirus attend classes in gymnasium No. 40. These were boys. This information was provided by the teacher," says the reader.
"Minsk, gymnasium No. 40. Yesterday, one pupil was tested positive for coronavirus. The children were sent home. Today, the class master has informed that children and teachers are on self-isolation until May 21," reports the subscriber.
"Another case of coronavirus is recorded at school No. 38. A girl has a positive test result. It's known that her father is ill. The class was previously quarantined because of the teacher," says the reader.
"A first-grader fell ill. School No 96, Minsk," reports the subscriber.
Download and install the Telegram messenger on your smartphone or computer, subscribe ("Join" button) to the Basta channel and create the history of free Belarus.