Reading Full Charter'97 Version On iPhone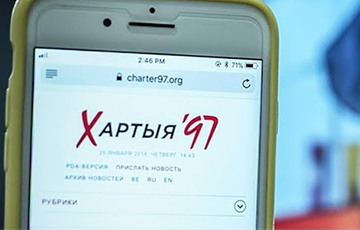 Let's not allow Lukashenka to conceal information about the coronavirus.
The authorities are trying to hide the truth about the real number of infected and dead from the coronavirus in the country, increasing the blocking of our website. Here's an easy way for iPhone owners to bypass the Charter97.org blocking.
To read Charter97, install the latest version of the 1.1.1.1 app on your iPhone. It works as a VPN and establishes a secure connection to your DNS. The application allows you to hide effectively your Internet activity from your Internet Service Provider, as well as bypass the blocking of Internet resources easily.
1. Go to the Apple App Store and type in the search bar: 1.1.1.1. Click on the "Search" button. If you are reading on your mobile device, you can follow this link to App 1.1.1.1 in the App Store: https://apps.apple.com/lv/app/1-1-1-1-faster-internet/id1423538627.
2. Press the GET icon to start the installation and the OPEN button after the installation.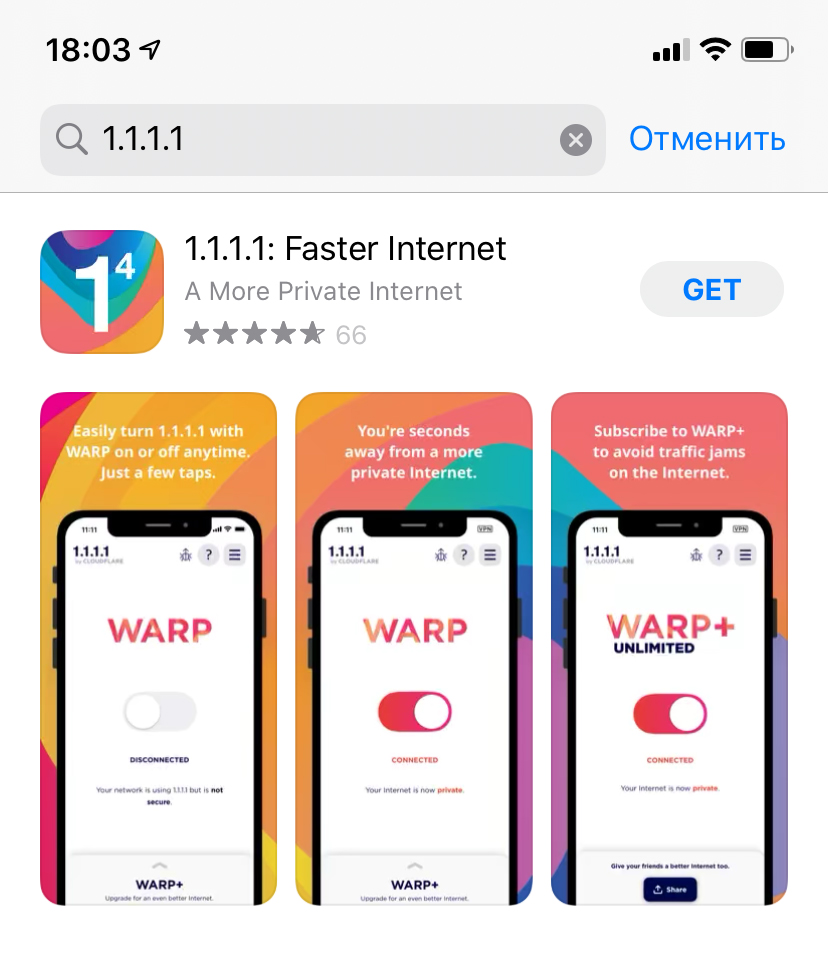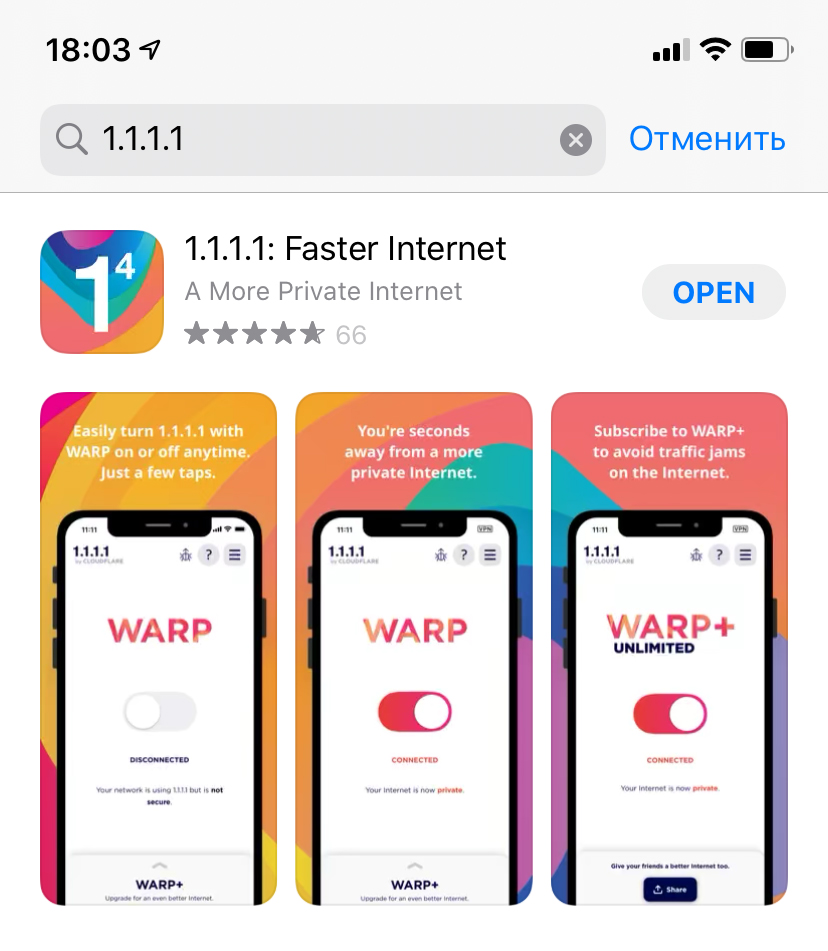 3. Find the 1.1.1.1 icon among the applications installed on your smartphone and click on it. The application will launch. In the window that will open after start-up, click on "Start".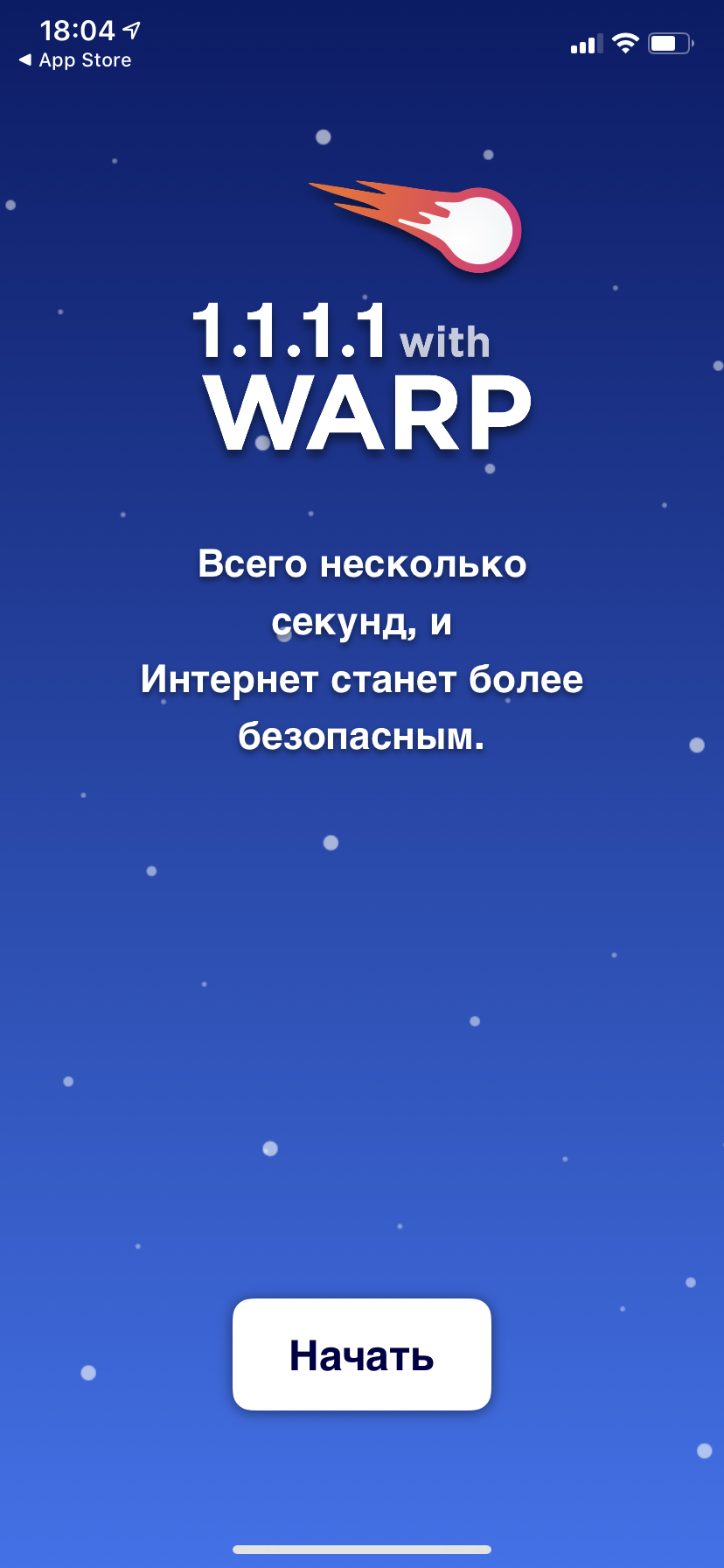 4. Click "Done" in the next window.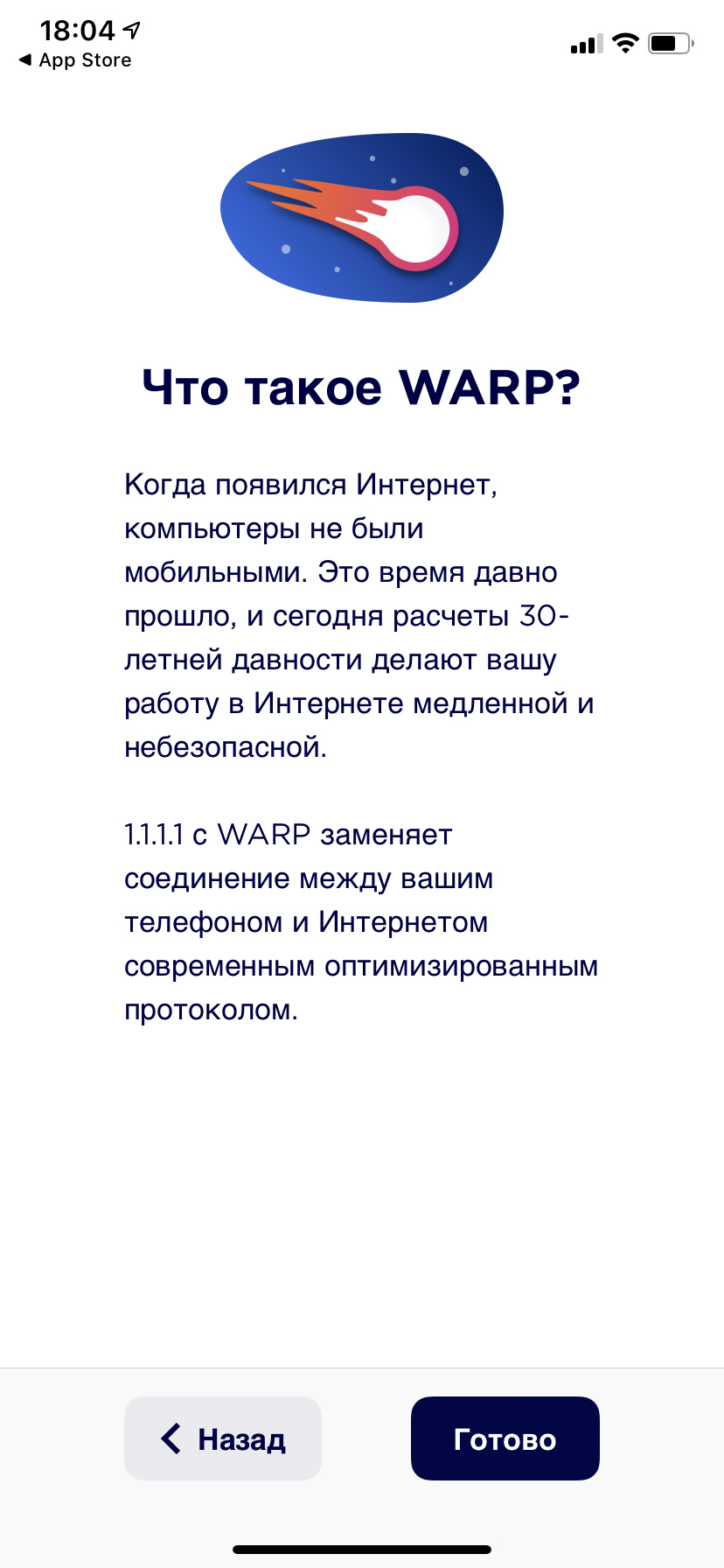 5. After that the application will ask you to accept the privacy policy. Click the "Accept" button.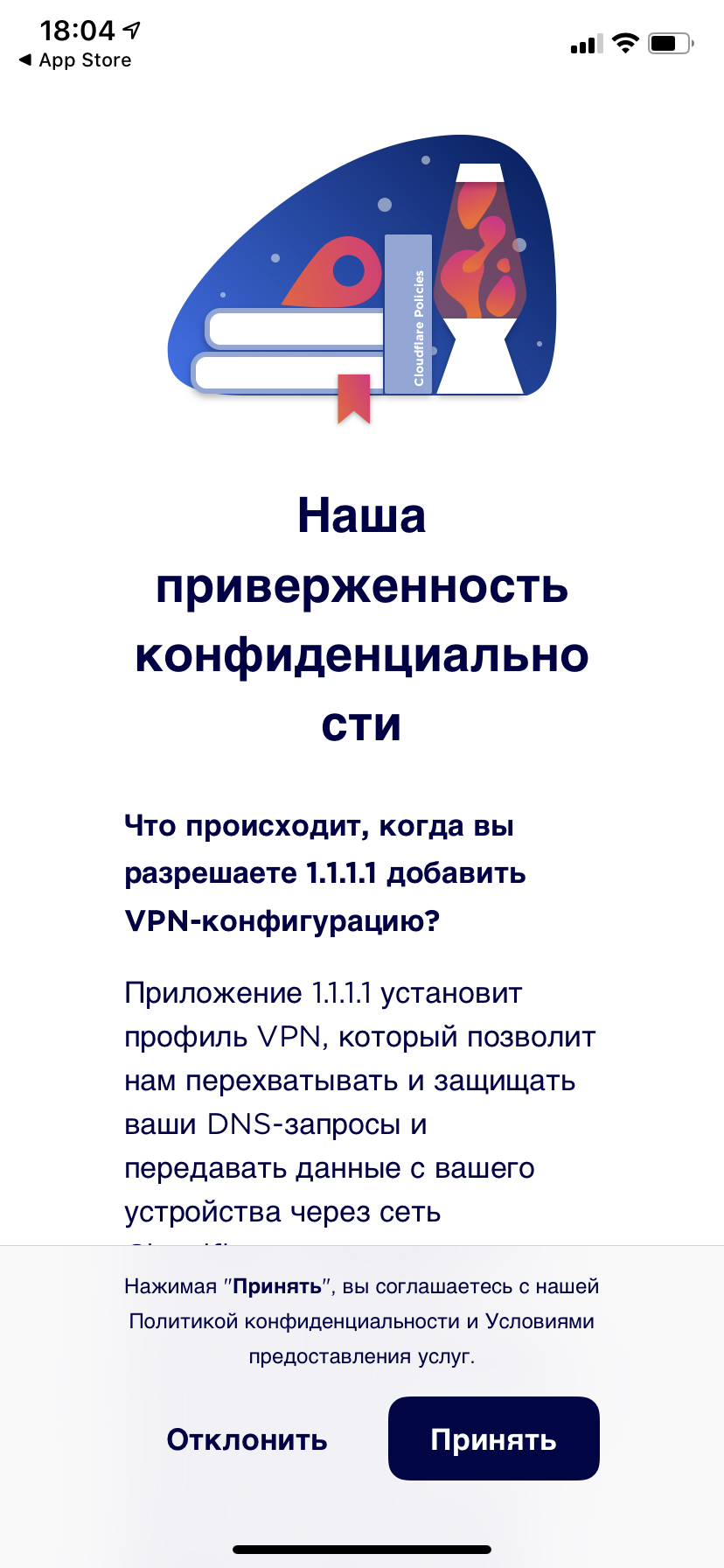 6. After that the application will offer you to create your VPN profile. Click the "Set Profile" button and then confirm by clicking the "Allow" button in the pop-up window.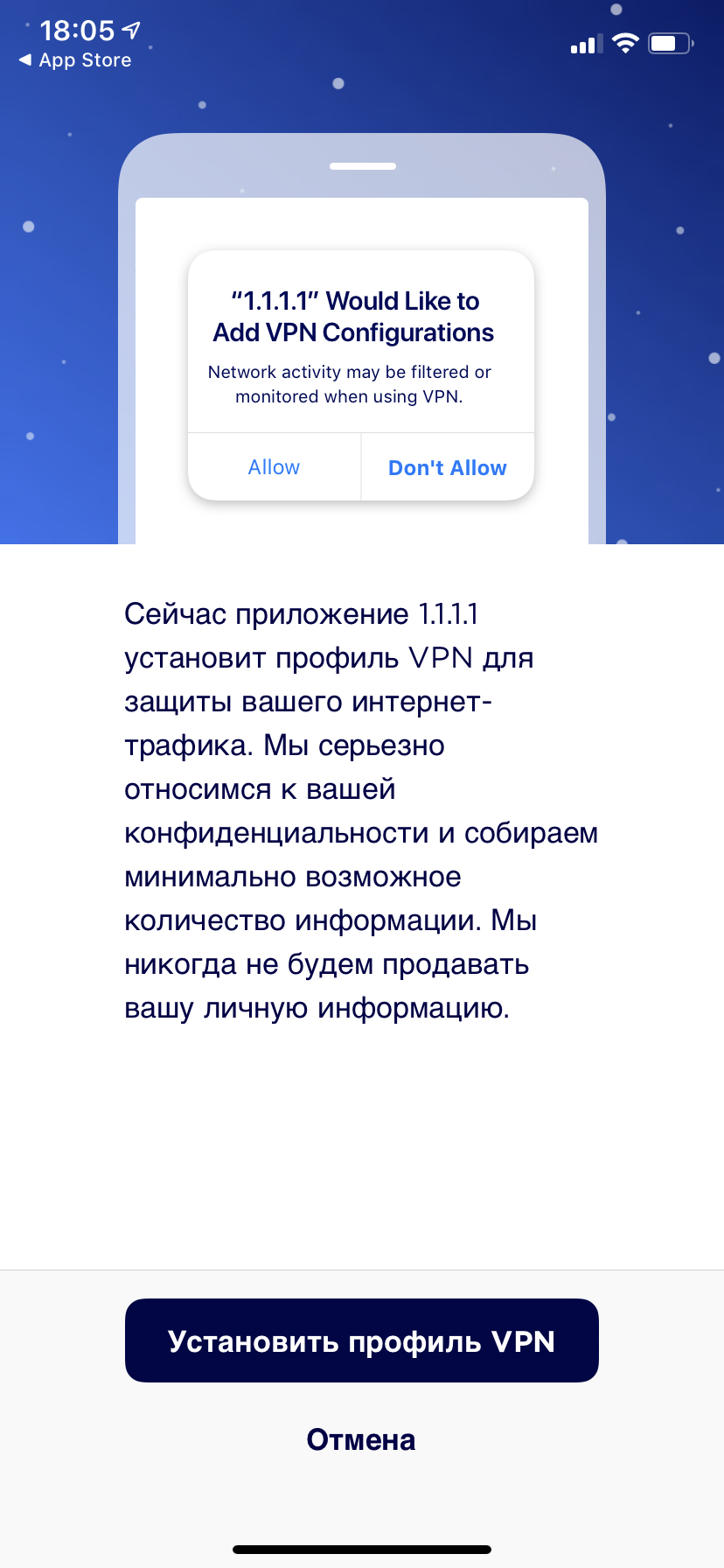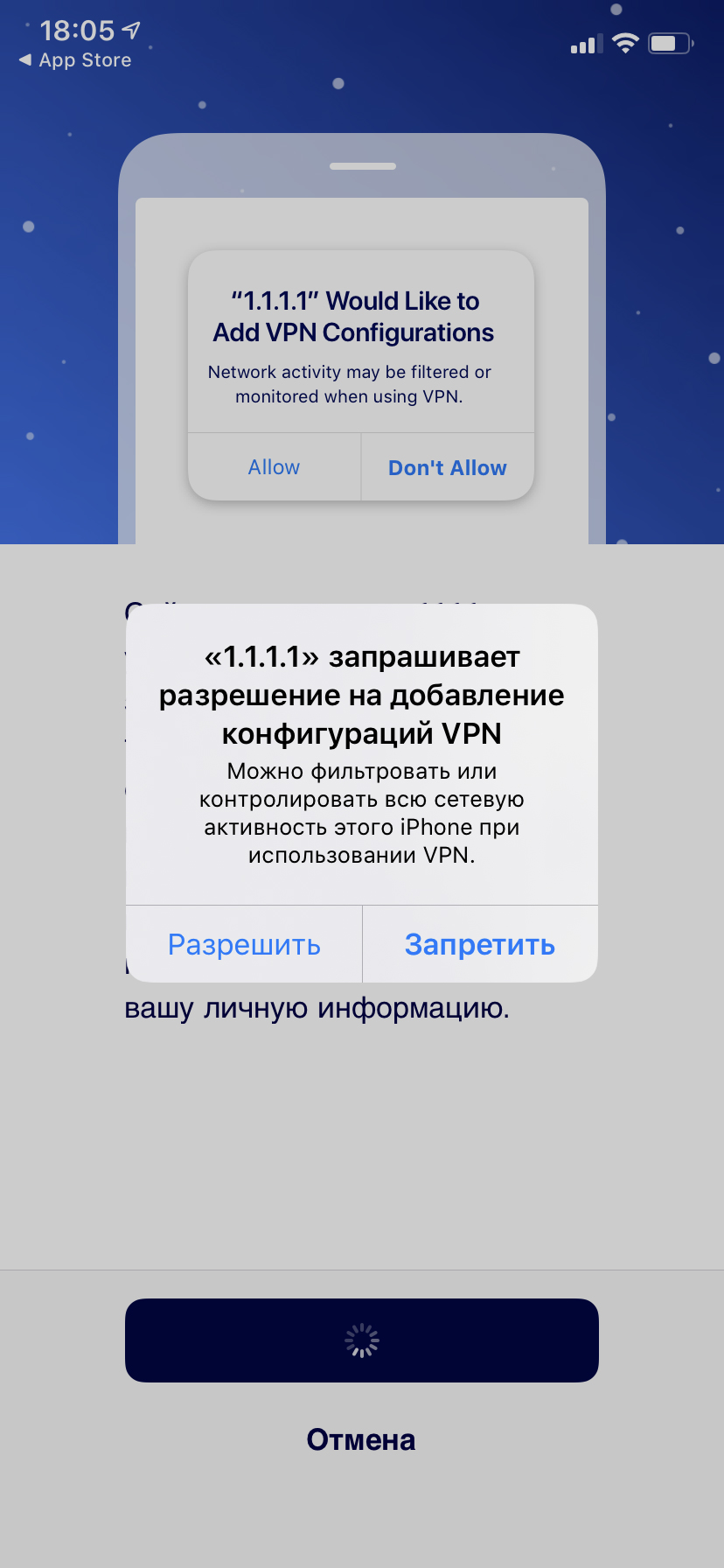 7. After you finish setting up the application, move the slider near the word "Disabled" to the right.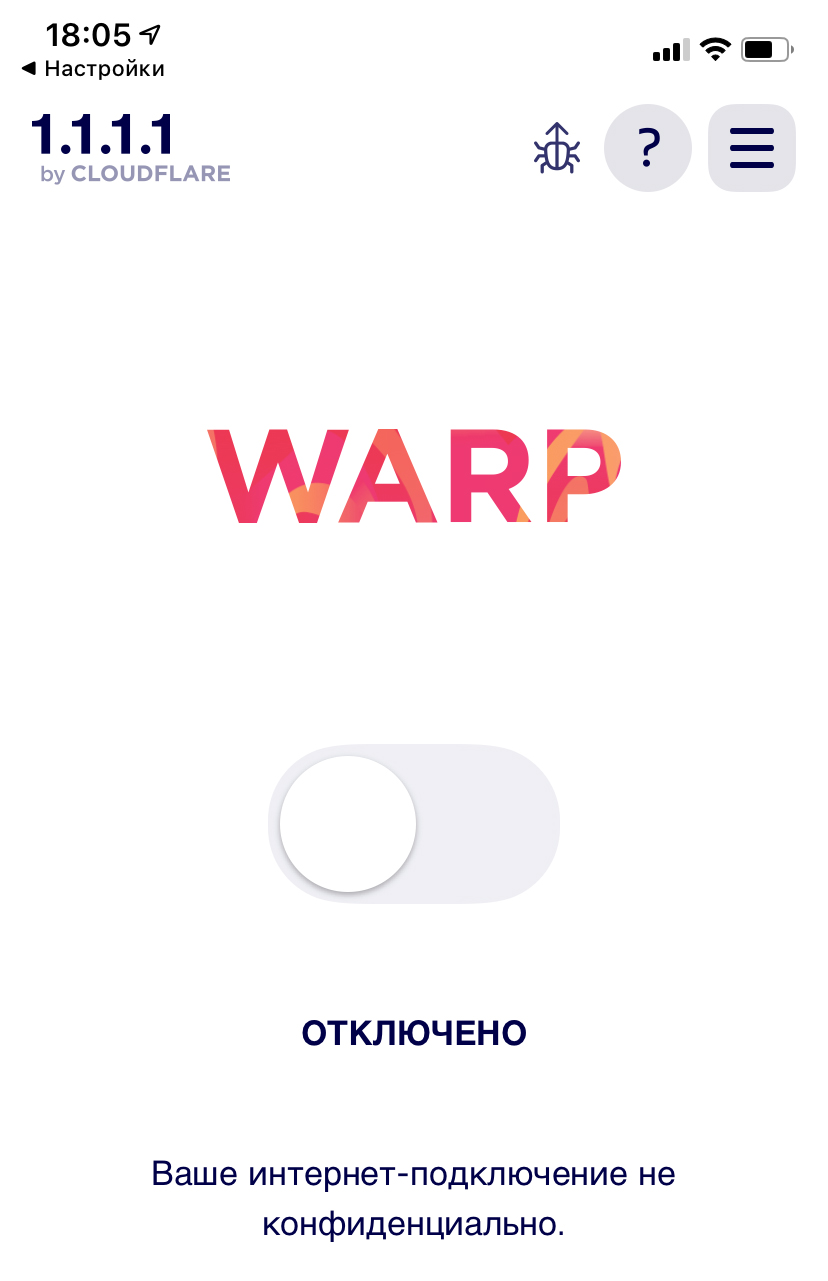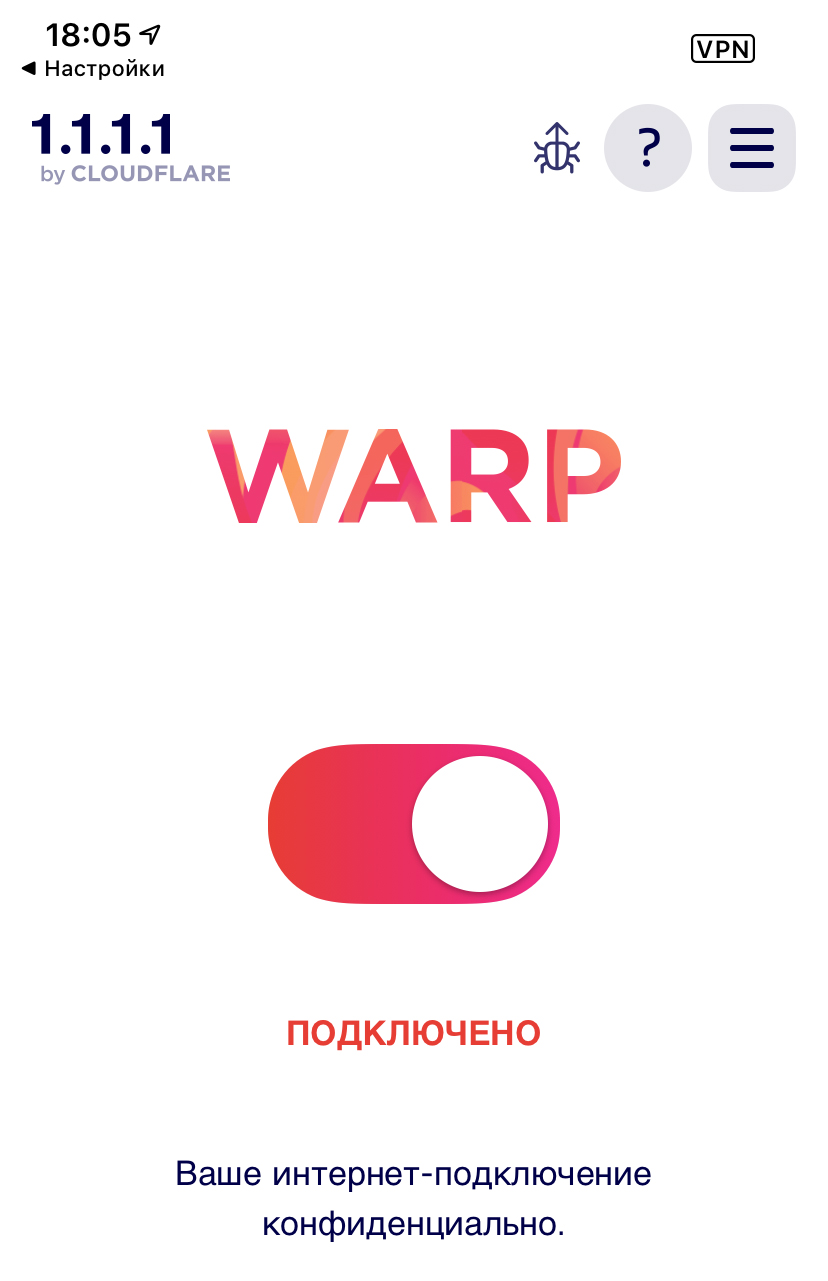 8. Read Charter'97 in your browser.