Pavel Seviarynets: Lukashenka Shifts Attention From Deaths To "Elections"
23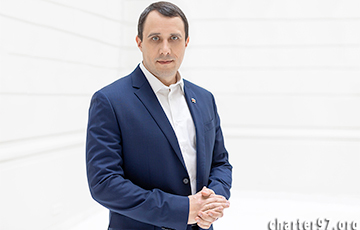 Take care of each other and get ready to take to the streets.
Thousands of Belarusians are suffocating and dying in the overcrowded hospitals. The gate for infections has been opened by Lukashenka. He has announced the "elections" as well.
He switched his attention - from the deaths of people to "elections," co-chairman of the Belarusian Christian Democracy Pavel Seviarynets writes on Facebook.
Be honest with yourselves, friends. Your vote has meant nothing in Belarus for more than twenty years. There is absolute falsification at the "elections" - as well as with the statistics on COVID-19. Another thing can change the situation - civil disobedience, non-violent resistance, a prolonged mass protest like in Brest. Struggle, firmness, solidarity.
Pull yourselves together. If not you, then nobody.
The two political forces that are now tearing Belarus apart - Lukashenka's communism and the Kremlin's imperialism - are interconnected and equally hostile to Belarus. They are destroying the country and the people: the regime is doing it physically and the Kremlin - mentally.
Therefore, I repeat: only the national idea can be the basis for the new Belarus. The Christian moral values, the Belarusian language and the European perspective are at its core. The new Belarusian Renaissance.
Belarus is waking up. We must counteract gross violence, pressure, detentions and arrests by not participating in evil affairs. This is the force of the powerless, as Vaclav Havel wrote. The solidarity manifests itself in it, as John Paul II said and the Polish people repeated.
Parents do not give their children to school. Employees do not go to parades or spartakiads. Doctors save lives and do not hide the truth. Teachers do not falsify. Churches do not bless the deception. Social networks breathe with solidarity freely.
After all, people don't participate in Yarmoshyna's performance.
It's not just a boycott. The task is to make the majority of Belarusians realize that they are the majority that does not follow the dictator's orders. It is this psychological effect that can give a decisive impetus to mass peaceful protests and national strikes in August. Strength is born in understanding unity and victory. And then the heart starts beating in the drum rhythm.
Empty "polling stations" means full streets and squares.
Now let's take care of each other, not take orders from evil, unite and get ready to take to the streets. Let Lukashenka retreat along with the pandemic.