Nurse Of Barysau Central District Hospital Died Of Coronavirus
2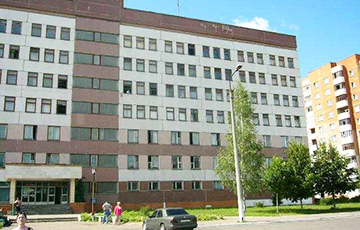 Her husband is in severe condition.
Employees of the Barysau Central District Hospital report the death of a 61-year-old nurse from coronavirus. Her husband is in critical condition, the Basta telegram channel reports.
"On May 16, a nurse of the surgical department, Tatsiana, died in the Barysau CDH, she was 61 years old, - a hospital employee writes. - She was present as an operating nurse during an emergency operation of a patient with confirmed Covid-19, who was transferred from the infectious disease hospital.
She and her husband got infected. After a short illness she died, farewell was on Saturday, she was brought to the hospital in a closed coffin. Her husband with Covid-19 is in critical condition at the hospital, he could not come to the funeral.
Download and install the Telegram messenger on your smartphone or computer, subscribe ("Join" button) to the Basta channel and create the history of free Belarus.