Coronavirus Runs Riot In Minsk Region: Ambulance Driver Died In Miadzel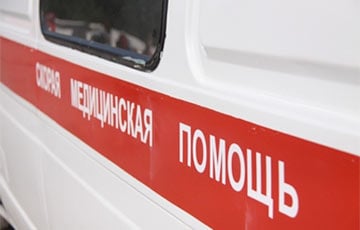 The latest information regarding new hot spots of infection.
New centers of coronavirus in Minsk region. The infection has been found in Slutsk and Maladzechna. An ambulance driver died in Miadzel, the "Basta!" telegram channel reports.
"Minsk district, the village of Vialiki Trastsianets. A 65-year-old man has a positive test, his wife's blood has been taken, but the test showed nothing. She started working right away," - a channel reader writes.
"A hotbed of coronavirus has been found at 7 Zialionaya Street in Slutsk. An ambulance arrived, the health workers were wearing white protective suits, entered the entrance," - a channel subscriber reports.
"The serious situation in Maladzechna at LLC Belkhol. There are more than 50 confirmed tests among the workers. On May 20, they disinfected the wardrobes. The information is hidden from the workers, the quarantine is out of the question," - a channel reader writes.
"A man born in 1952 died yesterday in the Miadzel CDH. He worked as a driver in an ambulance, fell ill, confirmed Covid-19," - a channel subscriber reports.
"Lahoisk district, Pleshchanitsy, 15 teachers of secondary school № 1 have been sent to quarantine," - a reader of the channel writes.
"The coronavirus hotspot in the agro-town of Liasnoi near Minsk. House № 41," - a channel subscriber reports.