"Flailing State": Coronavirus Runs Riot In Brest Region
1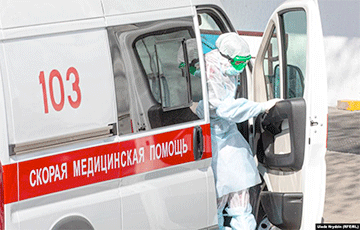 New outbreaks of infection have been observed in five districts.
Readers are writing about new cases of Covid-19 in Brest region. The outbreaks of infection occurred in Kamianets, Pruzhany, Malaryta, Ivanava and Ivatsevichy districts, the Basta telegram channel reports.
"The village of Ruzhany, Brest region. We have about 40-50 infected people with a population of 3090 people. The situation is disastrous. Every fifth resident of the village is a first level contact," - a villager writes.
"The day before yesterday my grandmother was taken to the Ivatsevichy CDH with a suspicion of pneumonia, no one took a swab, not even an x-ray. She spent a few hours in the reception room, until they found a place in the ward. The problem is that the ward was assigned to patients with coronavirus, that is, even if she doesn't have it, now she will definitely have it," - a reader reports.
"In the town of Ivanava, four employees of the central district hospital have confirmed coronavirus, they were sent to self-isolation on sick leave, but the third day no one comes and prescribes treatment. Only the sanitary station has disinfected the living quarters," - a hospital employee writes.
"Kamianets Gymnasium, a pupil and a primary school teacher have coronavirus," - a subscriber reports.
"The agro-town of Khatsislau, Malaryta district. Two pupils out of 16 in primary school have positive tests for coronavirus," - a reader writes.
Download and install the Telegram messenger on your smartphone or computer, subscribe ("Join" button) to the Basta channel and create the history of free Belarus.