Fifth-Grader's Mother: Ministry Of Education Is On Alert And Infects Children In Every Way
5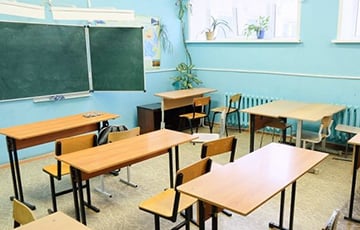 A variety of methods are being used.
The press service of the European Belarus civil campaign has published a letter of a schoolboy's mother, who is outraged that at the time when the coronavirus pandemic in Belarus is continuing, the authorities are trying to organize a mass gathering of children again.
- The school year is coming to an end, which is remembered for the fact that the vast majority of pupils have been mastering the school curriculum at home in recent months, due to the rapidly spreading coronavirus epidemic, -she wrote. - Empty schools have become an indicator of trust in the authorities.
The Ministry of Education is on alert and is doing its best to get the children together, this time through children's camps, both at school, with daytime stay and on a regular three-week basis.
And if at the beginning of the pandemic it was said that children get sick minimally, single cases, then in the midst of the epidemic, from all over the world more and more information is coming that little patients suffer from coronavirus, too, and in some cases it ends in death.
In Belarus, the situation is aggravated because our children are at risk as a result of the Chernobyl tragedy, and both children and adults do not have sufficient health and immunity.
So think: does your child need such "rest" and "recovery"?